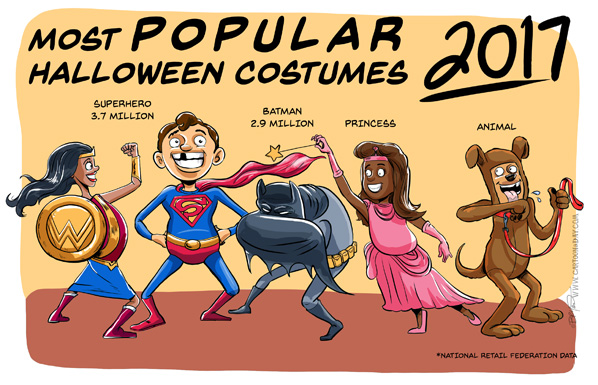 Most Popular Halloween Costumes Cartoon
This year you may not be surprised to learn that the number one most desired Halloween costume for kids is that of a superhero. Batman ( also a superhero of sorts) stands out on his own in the number 2 slot, followed closely by a Princess and animal costumes.
Read all about it here.
More Cartoons Like This: