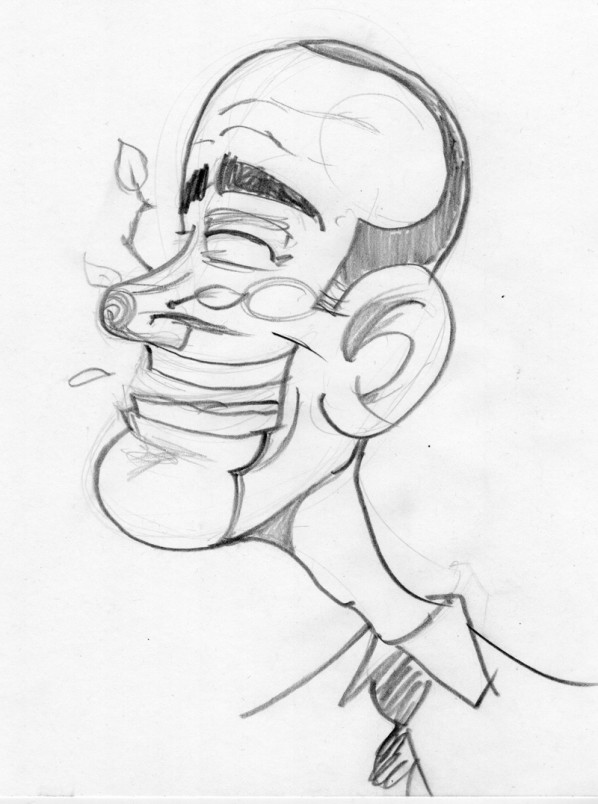 President Obama as Pinocchio
Not really much to say about this quick sketch. But wouldn't it be a wonderful world if everyone's nose grew every time they told a lie? There would be fewer politicians and more plastic surgeons.
More Cartoons Like This:
President Obama pictured as a real wooden boy, Pinocchio. This is an unfinished sketch.
Inspiration:

Pinocchio, the President, and liar liar pants on fire.