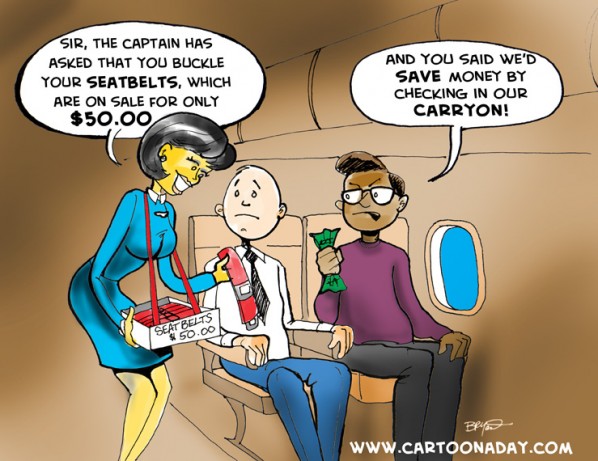 Airlines Catch Flak Over Charging For Carry On Luggage
Can you imagine Airlines charging for seatbelts? Now many airlines are charging additional fees for carrying on luggage with you. No longer can you freely grab your ipod or laptop on long trips. We're being charged for multitasking. What's next, charging additional fees for seatbelts? Come on, America! Stand up for your rights and try choosing only airlines without the fees.
More Cartoons Like This:
A flight attendant on an airline is speaking to two men seated on the plane. The two men discuss the fees airlines are charging for carry on luggage.
Inspiration:

Inspired by airline carry on fees, flight attendants instead of stewardesses and the silliness of corporations