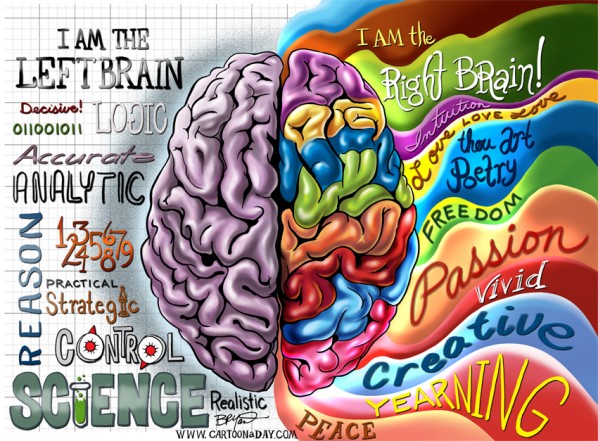 Left Brain Right Brain Illustration
A few weeks ago I drew this illustration in my sketchbook (see below) and got such a great response I decided to revisit the sketch and create a final cartoon. Today's cartoon is of the Left Brain and Right Brain. Most people dominantly use one or the other, but a few use both hemispheres equally well. Can you tell which side I use most?
POSTERS NOW AVAILABLE!
Cafe Press Poster Link: Proceeds come to CartoonaDay. Thank YOU!
And A LARGER BANNER Poster HERE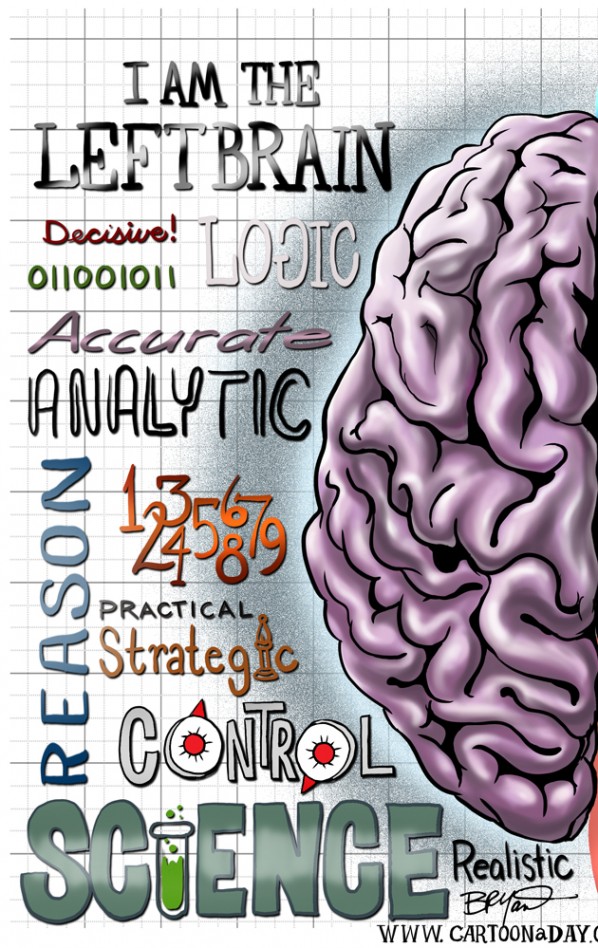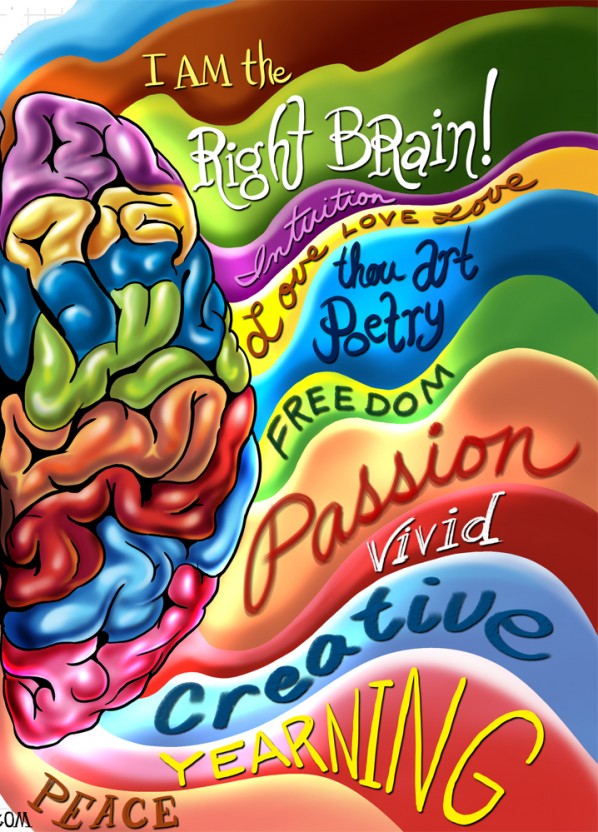 And it all started in my sketchbook, here: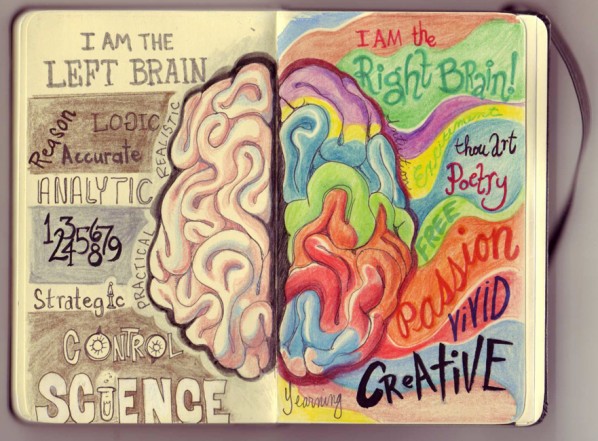 More Cartoons Like This:
A colorful illustration of left brain and right brain characteristics. Which side of your brain do you use most?