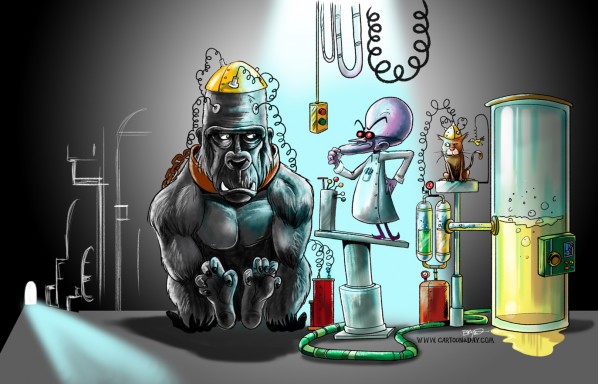 Big Brain Mad Scientist Experiments Brain Swap
Doodling with my favorite blue pencil this big headed mad scientist popped into mind. Here my mad scientist prepares a mind-swap experiment between a gorilla and a cat. Below is a detailed closeup and the original sketch concept.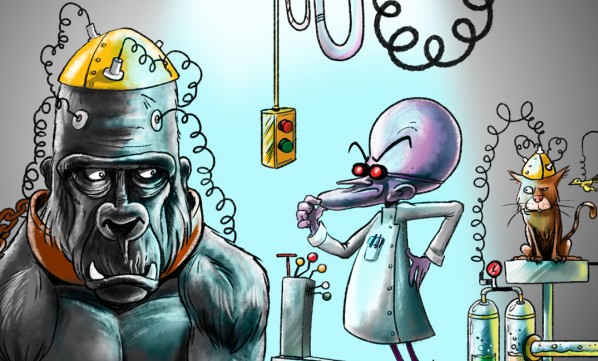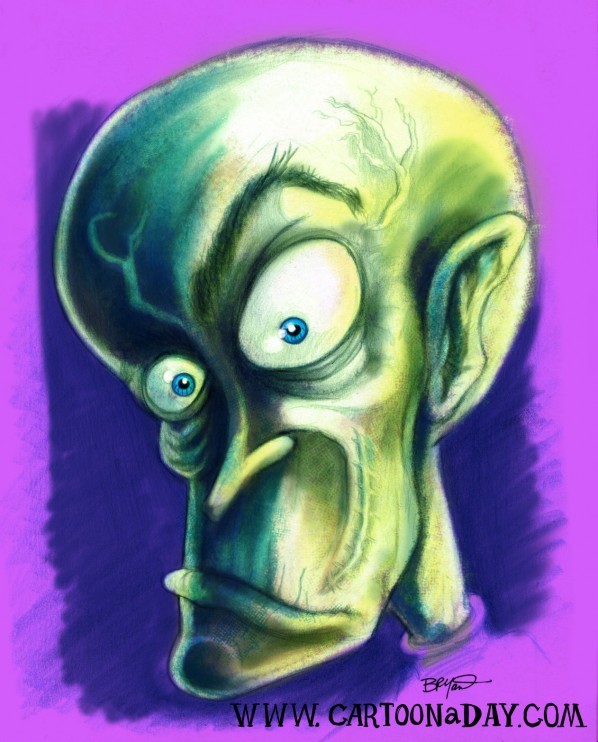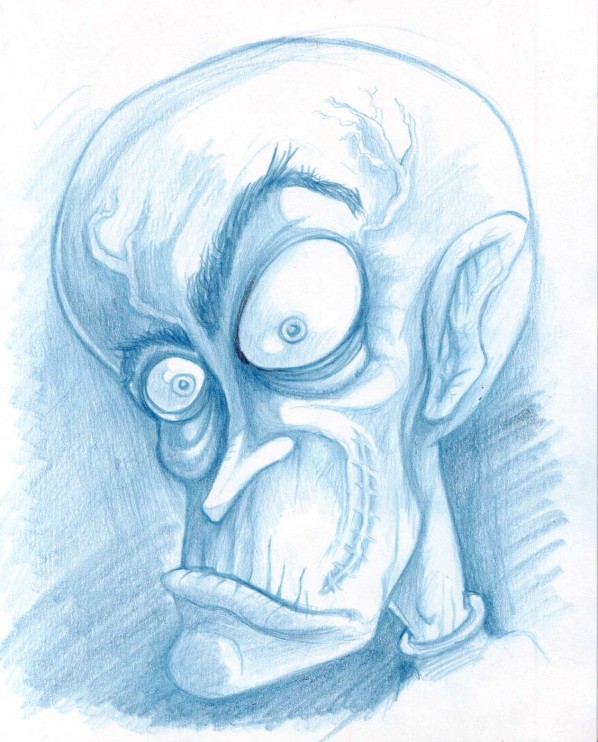 More Cartoons Like This:
A cartoon mad scientist prepares an experiment between a cat and a gorilla. Neither subject looks pleased.