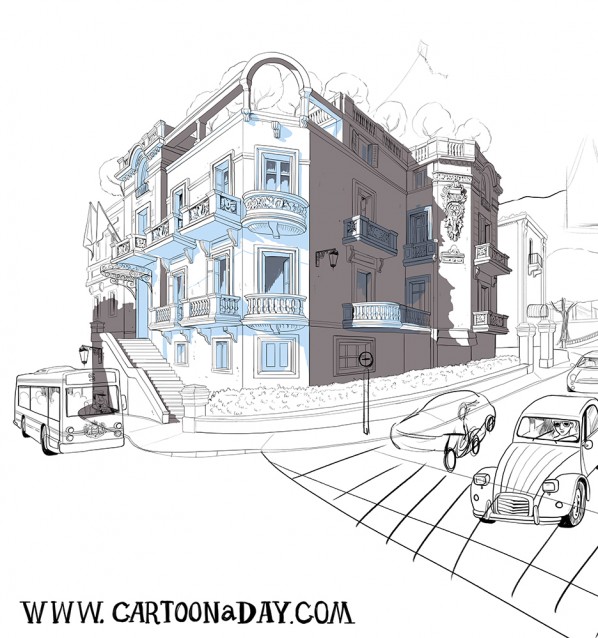 Monte Carlo Street Scene Illustration Phase 1
Welcome to a new BIG PROJECT day. I have a hankerin' to draw up something big- I mean massive – I mean larger than normal. In this case, a poster about 6 feet wide by about 3 feet tall. What I have in mind is a street scene from the South of France area of the World, and in this particular case I used personal reference of Monte Carlo, in Monaco.
This is a daily progression of this illustration, and here is day one, where I've sketched and inked the main building of my plan. Stay tuned for more progression!!!
More Cartoons Like This: