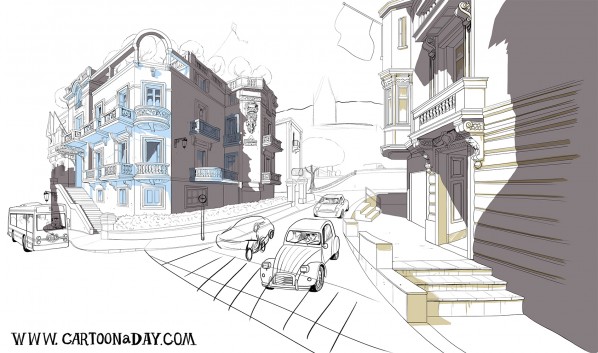 Monte Carlo Street Scene Illustration Phase 2
Welcome to Phase 2 of the Monte Carlo Street Scene illustration daily progression.
In the above cartoon you can see where I left off last time, and added another building to the right side of the illustration, growing the image's width by 50 %. I've also started a "Multiply" layer of color called "shadow" in which I paint what I think the building shadows might look like.
Below, I've duplicated the right side building and added it to the left, changing it a bit so it's not a mirror image. I changed the scale as well as added another wing to the building. Since this left side building is facing away from the light source, it and its content will be in shadow. At this stage I also start laying in some basic background color.
Next I paint in a sky and cloud background, and paint in a crosswalk to remind me of the perspective I'm shooting for. I've also added a stone building and some steps in the back.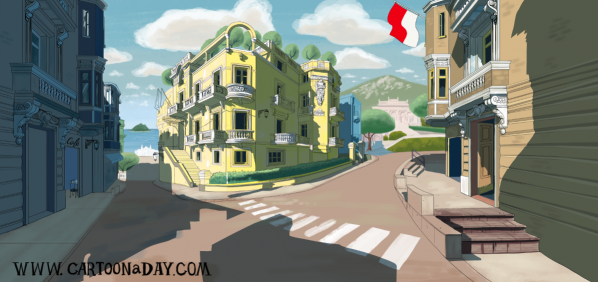 Here's a closeup.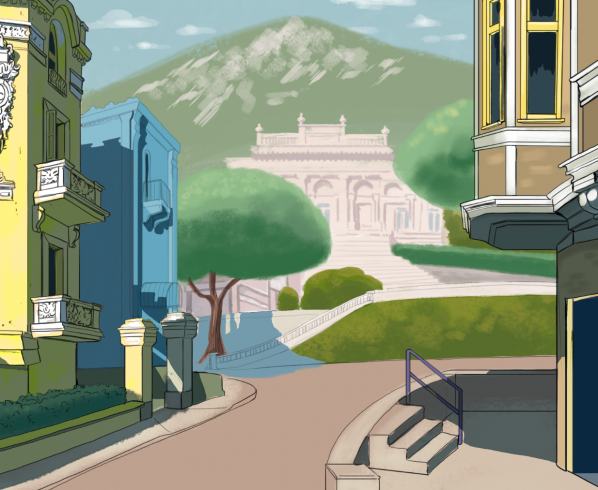 More Cartoons Like This: