Monte Carlo Street Scene Illustration Phase 3
Welcome to phase 3 of my Monte Carlo Street Scene illustration. In this phase I begin sketching in the occupants of the cartoon…those who will forever live inside this cartoon universe…the people.
On a new layer I sketch them out, tweak the perspectives and relative sizes until I have something I'm close to happy with.
I also play with the vehicles. In this case theres a few cars, a truck and a city bus.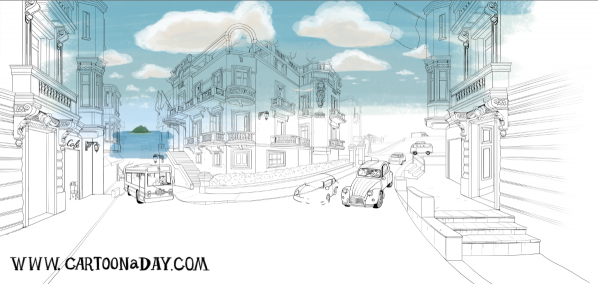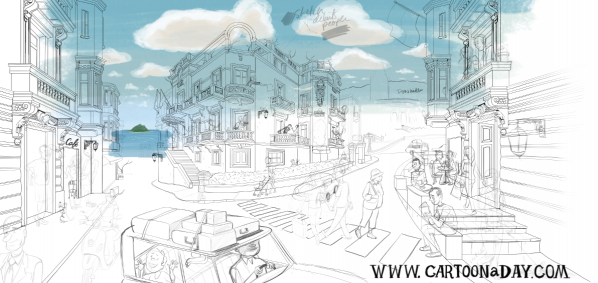 Come back tomorrow for some colored people!!
Closeups Here: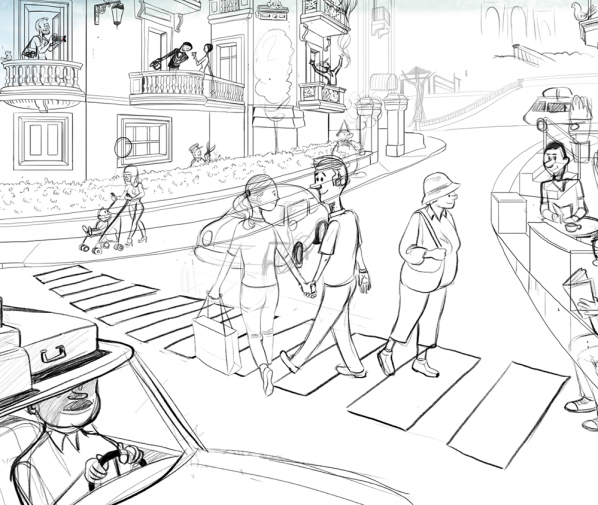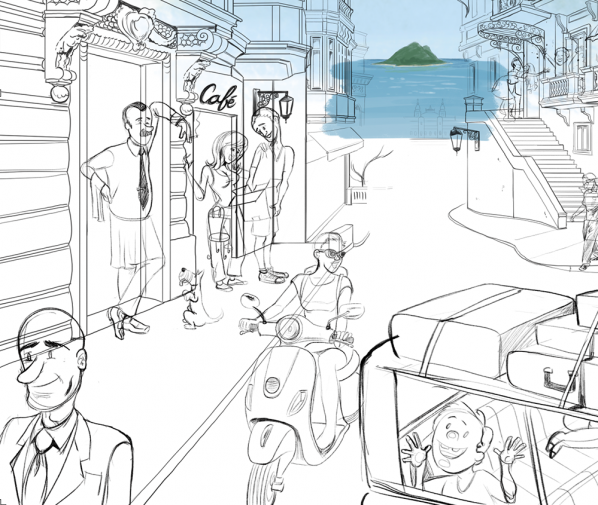 More Cartoons Like This: