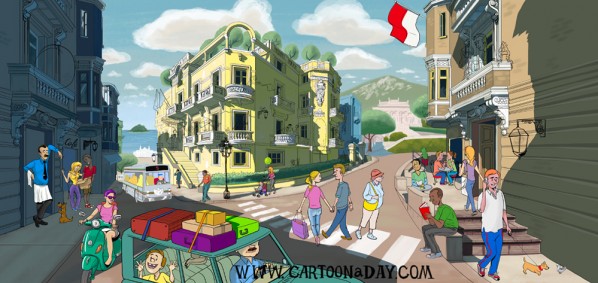 Monte Carlo Street Scene Illustration Phase 4
Welcome to phase 4 of my Monte Carlo Street Scene illustration. In this phase I start inking and firming up the people in the scene. I add basic color to see how it all begins to fit together. I find this type of illustration fascinating because not only do I have to be an illustrator, but I also have to be an architect, a fashion designer, and pay attention to the weather, types of clothing best suited to the environment, as well as time of day in the scene.
Here's a snapshot of the scene with the people, but without the background. I do this occasionally to get the flow of the place, without the distraction of the background.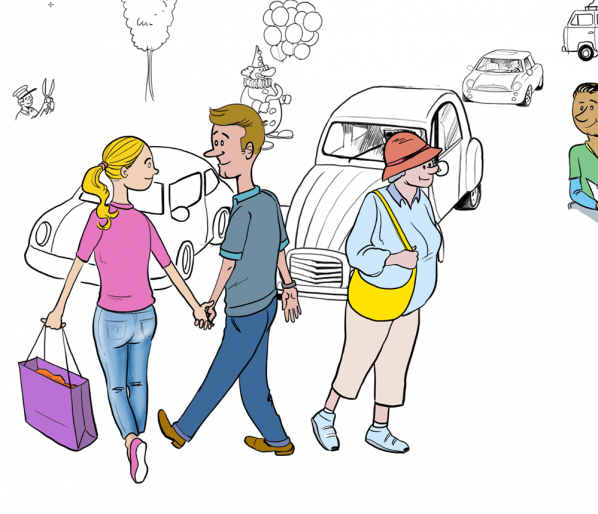 More Cartoons Like This: