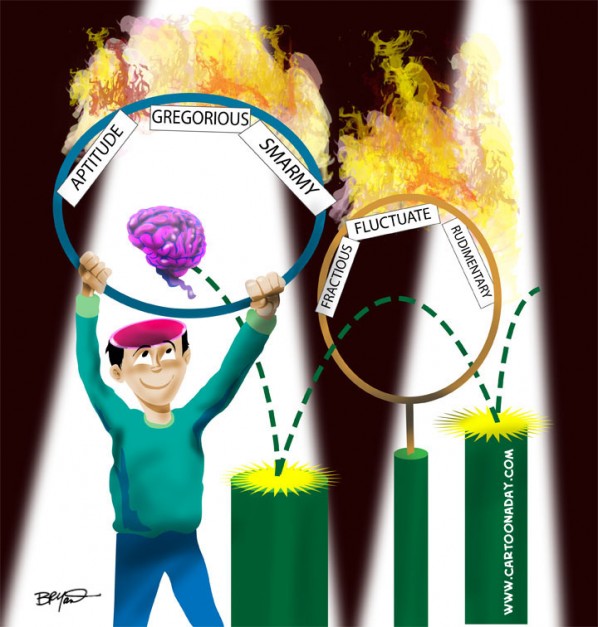 Train Your Brain
Everyone should strive to exercise their brains on a daily basis. Sitting in front of the boob tube is a PASSIVE activity. So…if you're reading THIS, you're well on your way to exercising your daily brain. Keep coming back and watch me flex my brain, and hopefully engage yours a little bit.
More Cartoons Like This:
Man holds up a flaming hoop with large words on it. His brain is jumping through hoops of fire to reach him.
Inspiration:

Inspired by inspiration, daily brain juice, drawing as often as possible, exercise your brain, having fun with words!
Media:

Adobe Illustrator
Process:

I did a quick sketch in Adobe Illustrator using pencil tool and wacom tablet. Then on new layers, began creating vector shapes. Here's the result!