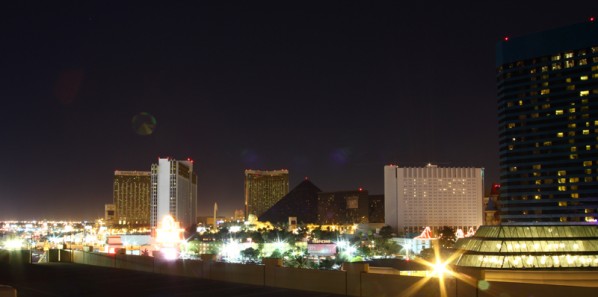 Las Vegas Strip Went Dark During Earth Hour
You've probably heard about Earth Hour. It's when major cities agree to unplug and shut down non-essential lighting and electricity. Las Vegas is world renown for the Las Vegas Strip Lights at night. But tonight from 8:30 pm to 9:30 pm, all non-essential Strip lights were turned off. I went out and shot these from the top of MGM Grand's 6 story parking structure just off the Strip. I shot South, towards Luxor. You can see Mandalay Bay, Luxor, Excalibur, and the MGM Grand. In the second photo I labeled the hotels since they're hard to see in the dark. Security jerks chased me off before I could show the same vantage point all lit up again, but you've seen millions of those shots.
For any interested shutterbugs, here's the details camera info:
Canon EOS 7D, f/3.5 19mm Lens
Shot at f/14, ISO 200, 65 Sec Shutter (Bulb manual)
Shutter release was IR remote, camera on tripod
Original File size 50MB, Large, 5184×3456 Pixels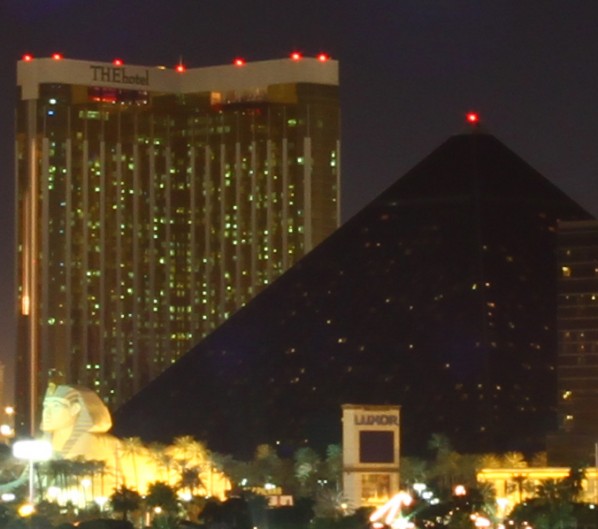 And here's a detail from the same image, cropped to the Luxor Pyramid.



And finally, the same camera position and setup, but added about another 30 seconds to the shutter speed. I was timing it with my wristwatch so it's all just guessing.
More Cartoons Like This: