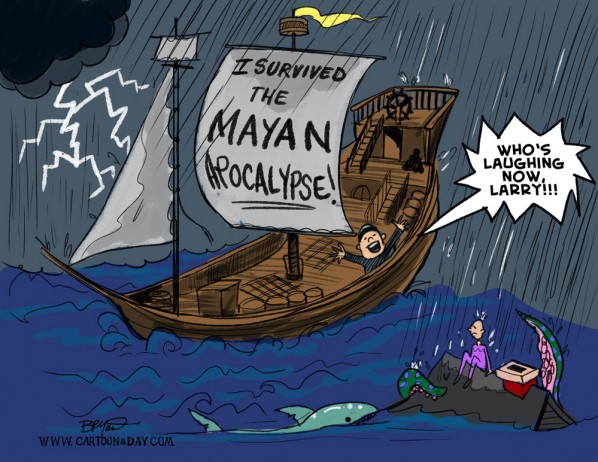 I Survived the Mayan Apocalypse
"Who's Laughing NOW, LARRY!"
Well today was to be the end of the world according the Mayan Calendar. So If you're reading this, chances are you'll be fine, and if not, well…goodbye!
More Cartoons Like This:
A Man in a boat survives the Mayan Apocalypse of storms and floods while his neighbor is devoured by sea creatures.