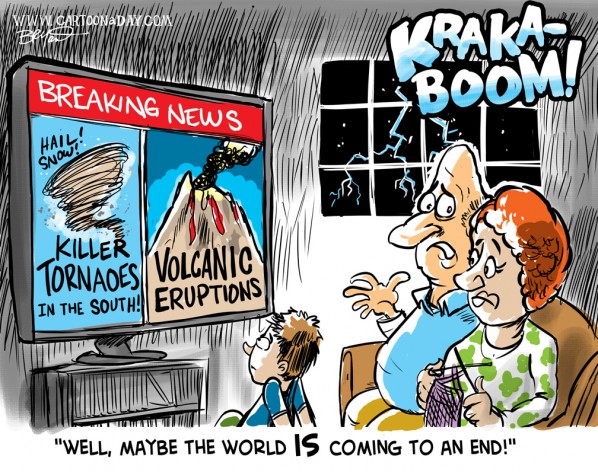 Signs of the Apocalypse Cartoon
As of this post, 89 unfortunate souls were killed in a massive tornado which swept through Joplin, Missouri this weekend. First responders say it looks like a warzone, and debris has been found as far away as 90 miles. As if that weren't enough natural disaster, another volcano in Iceland has erupted, called the Grimsvotn Volcano. Is Mother Nature trying to tell us something, or was the End of the World and Rapture prediction just a couple days off?
Here's my post from last year about the Iceland Volcano.
And here is the USA Today story on the Tornado.
More Cartoons Like This:
Inspiration:

Funny cartoon showing a small family sitting watching TV. The tv shows disasters and they ponder the end of the world.