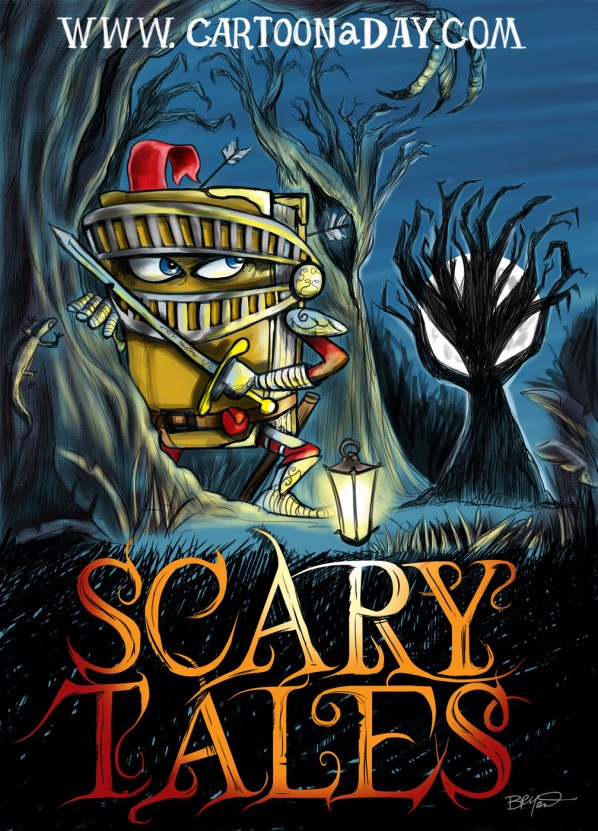 Scary Tales Cartoon Book Cover
An idea popped into my head today for this cartoon book cover. This brave knight is a book facing the deep and dark wilds, seemingly alone. I don't know if the book title is unique, but it's original from my head, so I don't really care. I've got a few clients paying for book covers on my plate and figured I'd get my jollies instead of trying to steer their projects my way. This book doesn't exist, but maybe it should.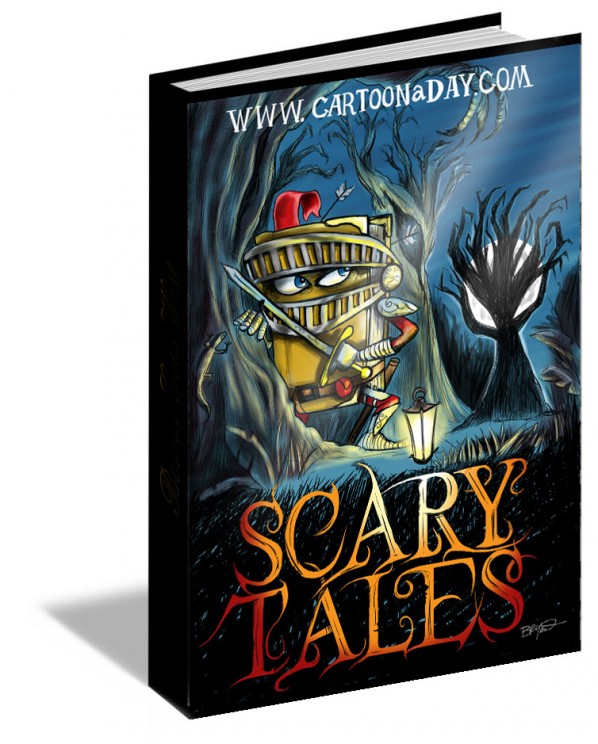 And I often do tutorials on how I drew the cartoon. Although this isn't a TRUE tutorial, (Which includes descriptive text and brushes, etc), I am attaching a few snapshots of the work in progress.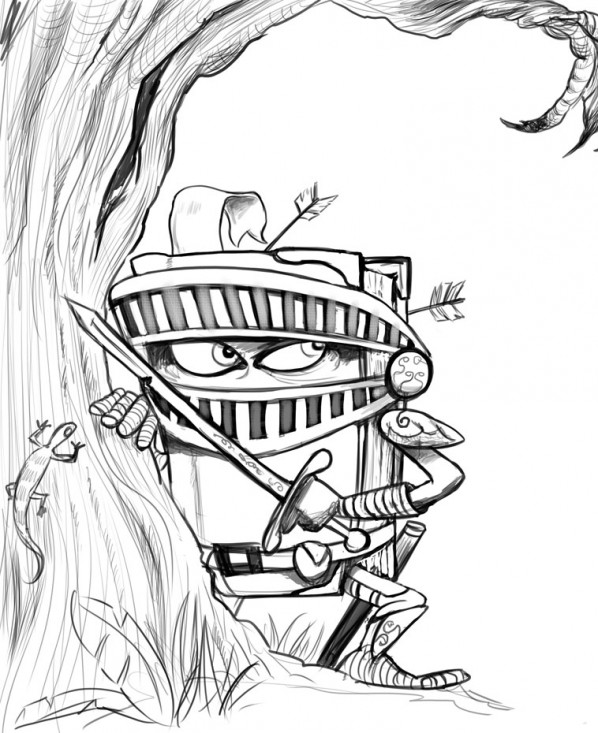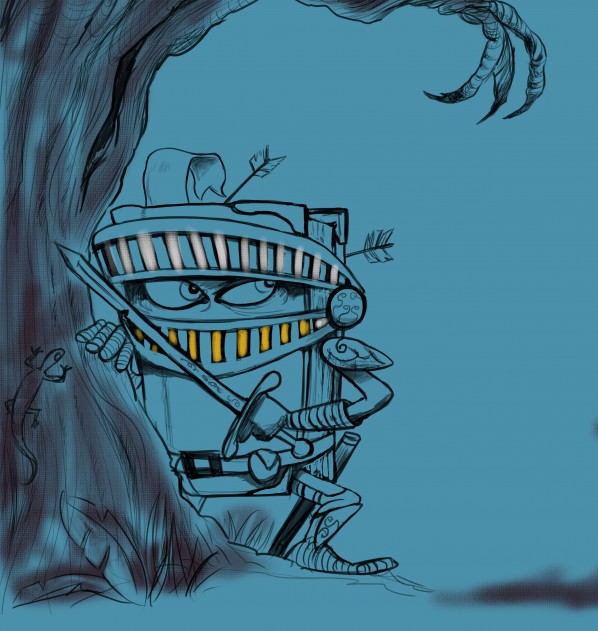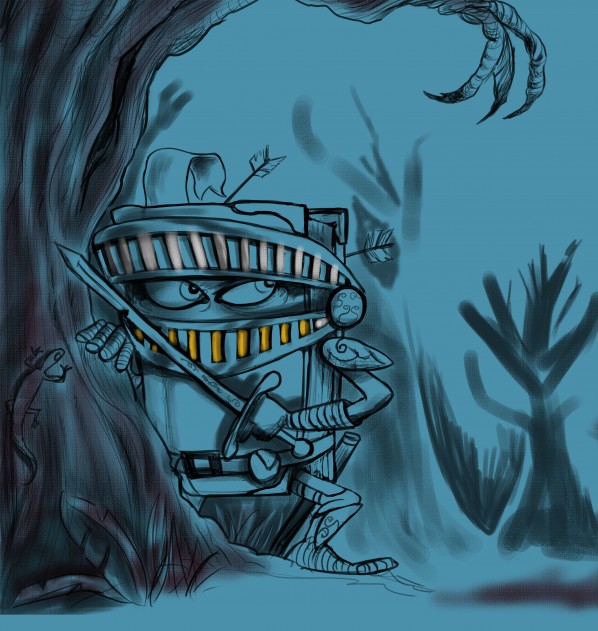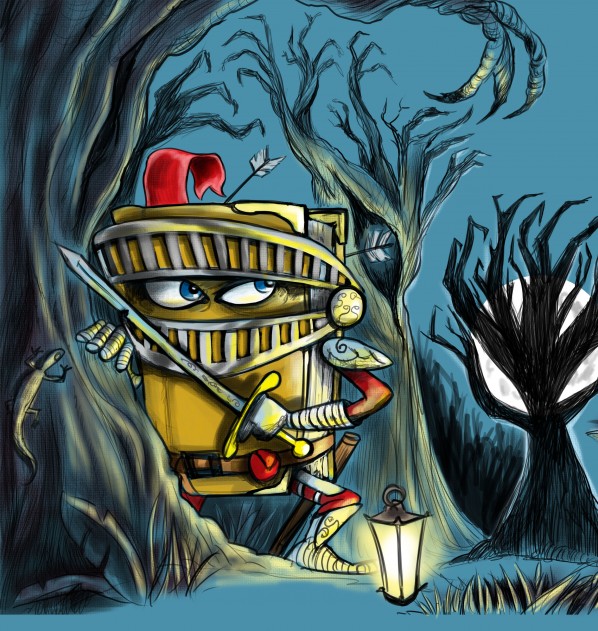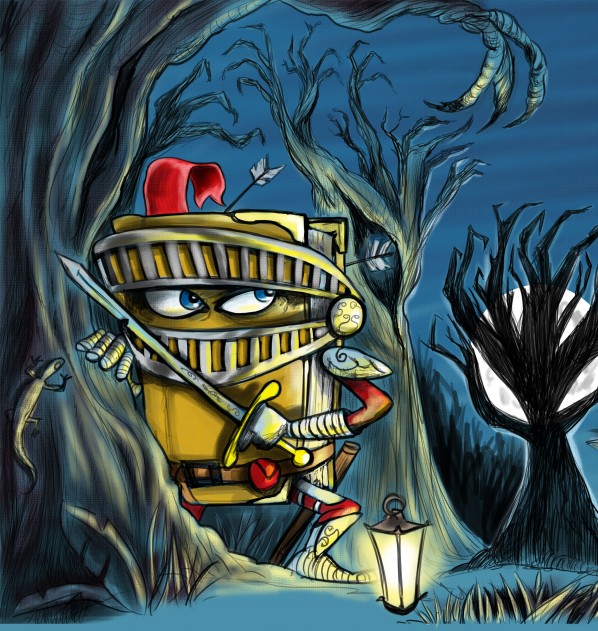 More Cartoons Like This:
A cartoon book cover titled Scary Tales. The book cover designer specializes in cover cartoons and illustrations.