Cartoonist Bryant Arnold-Happy New Year
While setting up lights for a photo shoot, I used myself as a stand-in test subject. A little manipulation later and I find myself looking at myself, angel and demon. I'm hoping the Angelic side plays a larger part in 2013, than he did last year.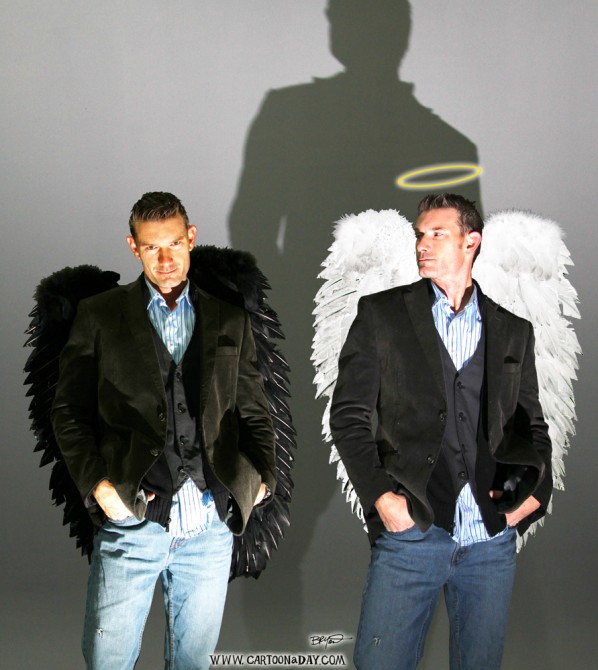 More Cartoons Like This:
Self-portrait of Las Vegas based Illustrator Bryant Arnold as an Angel and Demon.