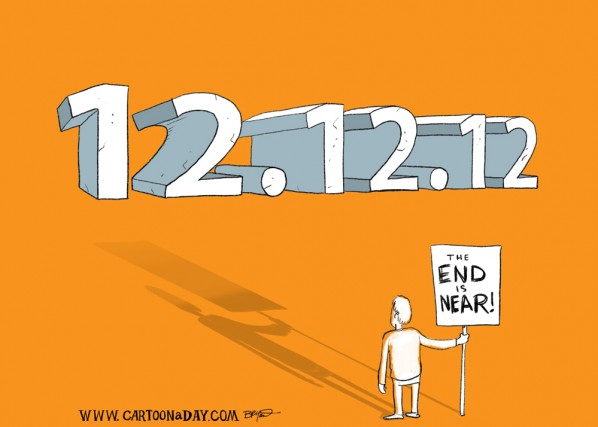 12-12-12 Cartoon-The End Is Near
Today at Noonish it will be 12:12pm on December 12, 2012…a date and time that won't happen for another 100 years. Some people have bought into the Mayan calendar "End of the World" hype, so this date may seem significant. There will most likely be a record-breaking number of Marriages today, because spouses so easily forget Anniversaries.
More Cartoons Like This:
A prophetic man holds a sign signaling the end of the World. Today is 12-12-12.