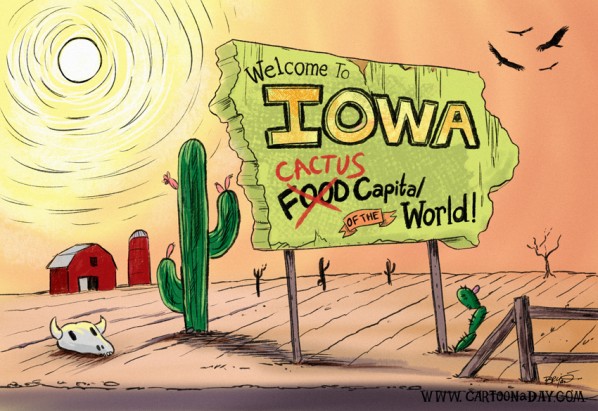 Midwest Drought Troubles the Nation
Record breaking temperatures and record low rainfall are hitting America's heartland with disaster. Over 50% of U.S. States are in drought conditions. Water shortages are striking many states. It appears conditions will get worse before they get better.
Today's cartoon shows Iowa the once 'Food Capital of the World", now the Cactus capital of the World.
More Cartoons Like This:
Drought conditions strike over 50% of America. Iowa is feeling the heat.