Cloudy Sky Flying Sperm Whale
Taking a little break from reality, today's cartoon features a happy, flying sperm whale. He blissfully floats over a grassy field and through a wonderfully blue cloudy sky.
And here's a version of the cloudy sky and grassy field without the aquatic mammal.
And another version cropped for desktop use.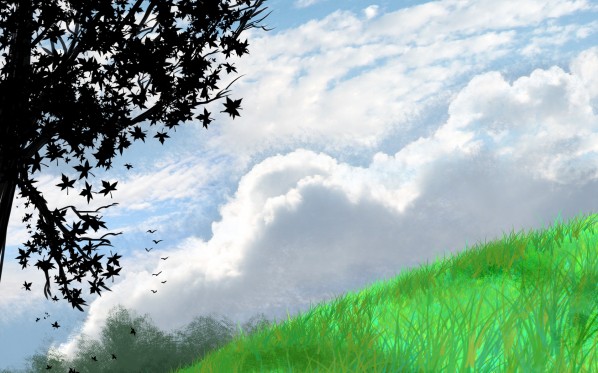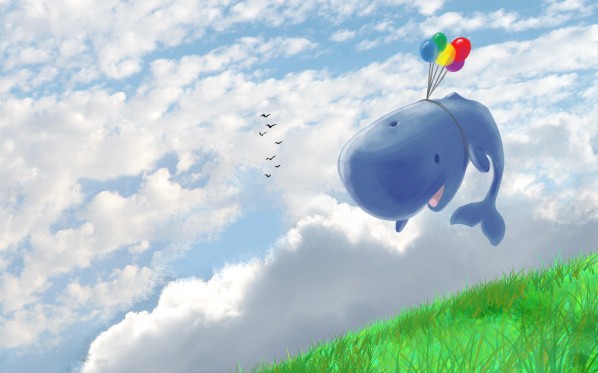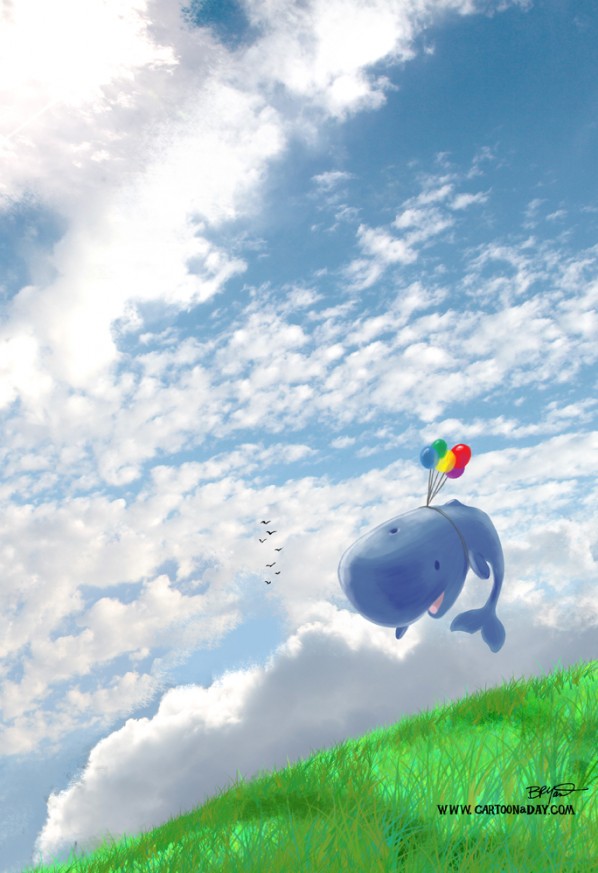 More Cartoons Like This:
A flying sperm whale floats over a grassy field.