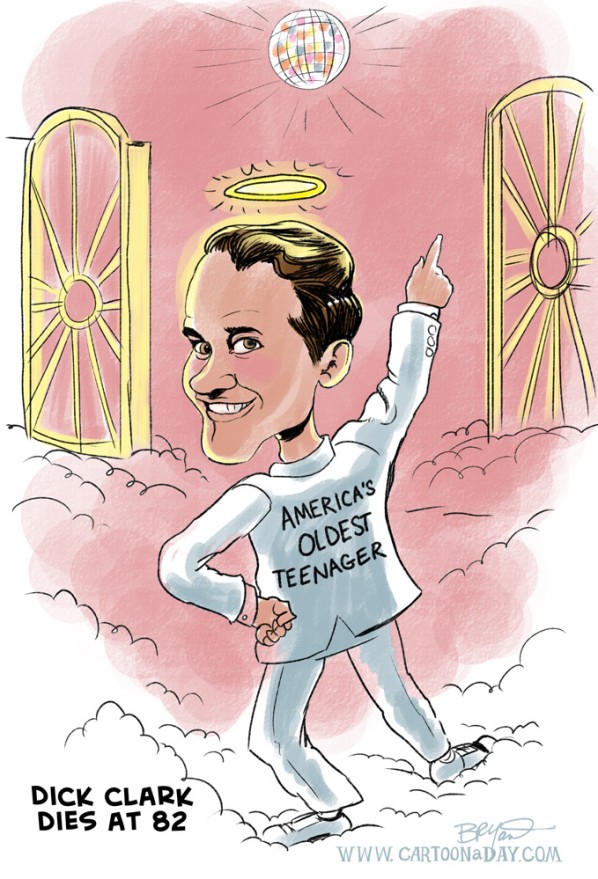 A cartoon caricature of American icon Dick Clark of American Bandstand Fame. Alot more can be said about Dick Clark, America's Oldest Teenager, than I can say in this post. But as Clark mentioned many times loving disco, I imagine him at the Pearly Gates, discoing his way into the afterlife, and, as always, perpetually young.
More Cartoons Like This:
A carton caricature honoring the passing of American pop Icon Dick Clark. Clark died at 82.