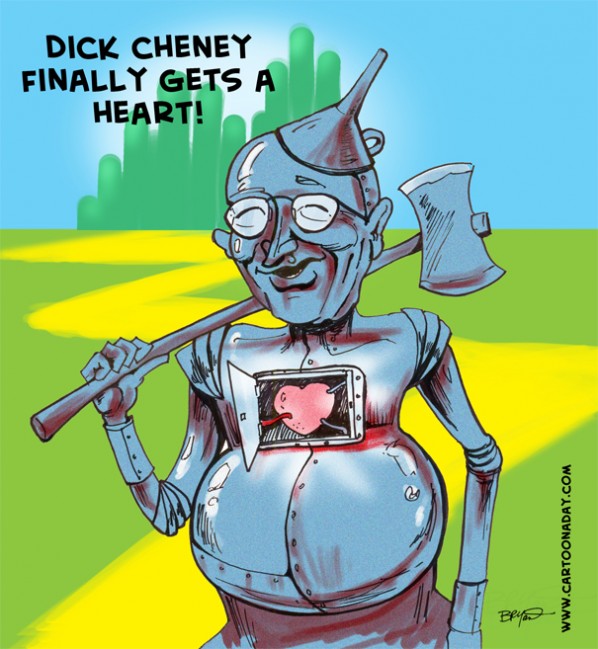 Dick Cheney Finally Gets a Heart
There's no real sense of heartlessness behind this cartoon of Dick Cheney ( I don't personally know the ex Vice President), but this is the image that sprang to mind when I read today's news headline. Cheney had a history of heart problems, and had a ventricular assist device implanted in or near his heart. This dude has had a whopping 5 heart attacks and the first one when he was a mere 37. Mr. Cheney, you need to relax.
More Cartoons Like This:
Former Vice President Dick Cheney portrayed as the Tin Man from the Wizard of OZ. He appears to have gotten his wish.
Inspiration:

Inspired by heart assisting, Former President Cheney, and The Tin Man