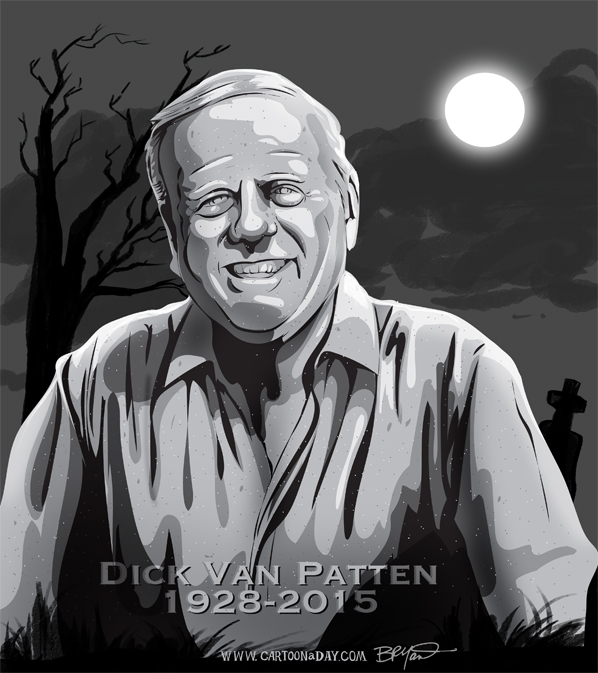 TV Star Dick Van Patten Dies Gravestone
Beloved Father figure on the 80's TV "Eight is Enough", as well as The King in "Spaceballs" among other famous roles, celebrated actor Dick Van Patten has died. If you have a dog you can also honor his passing with a purchase of Dick Van Patten's Dog food: Natural Balance Pet Food.
I honor him, as I do with all notable deaths, with his very own celebrity gravestone.
More Cartoons Like This: