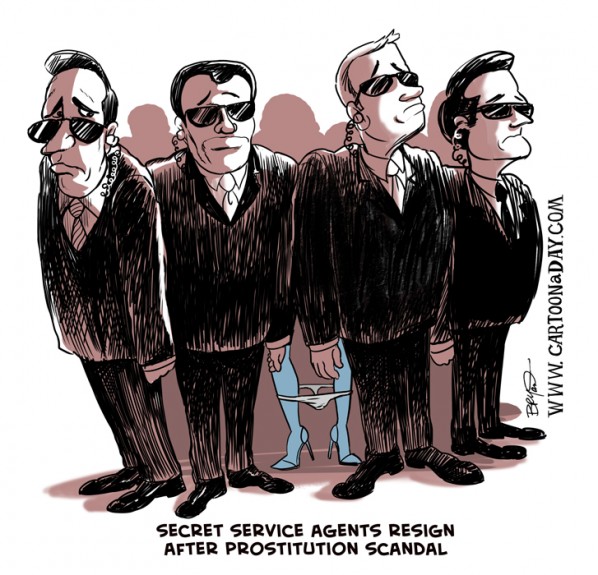 Secret Service Agents Resign Under Scandal
It seems everywhere you turn we find someone with power, abusing it. The Secret Service Agency, charged with the protection of the President, paid prostitutes for favors while in Columbia. Heads are still rolling, so watch for more news on the Secret Service Scandal.
More Cartoons Like This:
U.S. Secret Service Agents are misbehaving in Columbia in this cartoon. Several have resigned with more on the way.