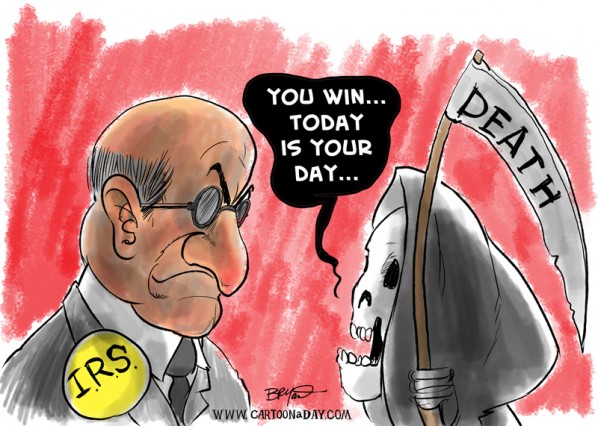 Death and Taxes-Tax Day Grim Reaper
April 15th means an extra busy day for accountants, mail carriers, and the IRS. Tax day is so scary for some, they just don't get out of bed. The only sure things in this world are Death and Taxes. Today, death takes a backseat to the Internal Revenue Service.
More Cartoons Like This:
Inspiration:

Funny and scary cartoon featuring the IRS and the Grim Reaper as Death. Today is April 15th-tax day.