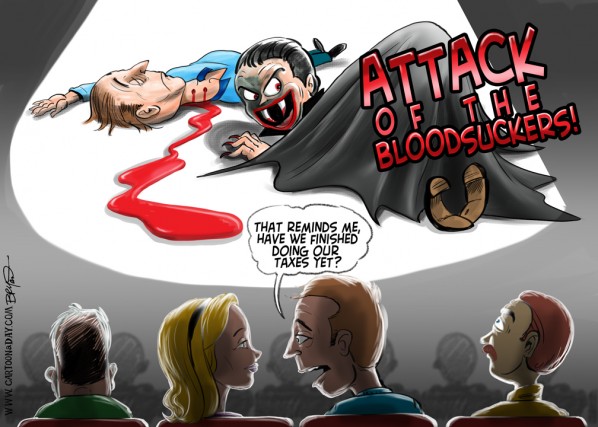 Bloodsucking IRS-Cartoon Taxes
ATTACK OF THE BLOODSUCKERS!
"That reminds me, have we finished doing our taxes yet?"
April is just around the corner, and with April brings showers, flowers, and TAXES. Might be a good idea to start doing your 2011 year Taxes now, in prep for April 15th Tax Due date.
More Cartoons Like This: