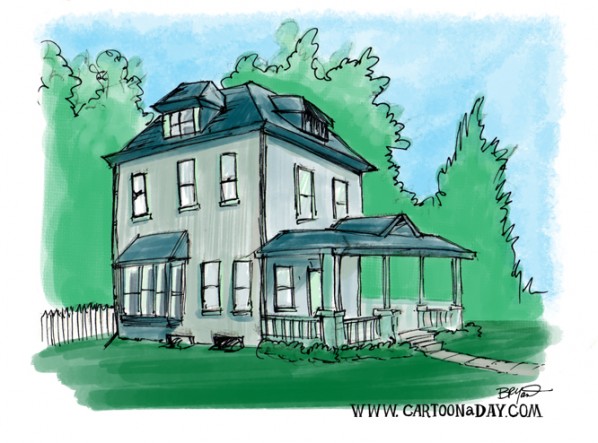 Sketchbook Houses Watercolor
Today is a couple scans from my sketchbook on the subject of houses. These sketchbook houses are a memory exercise…meaning I drew them from memories as far back as I could reach. For example, one of the houses is one I grew up in as a kid, and others from the same neighborhood (Without reference).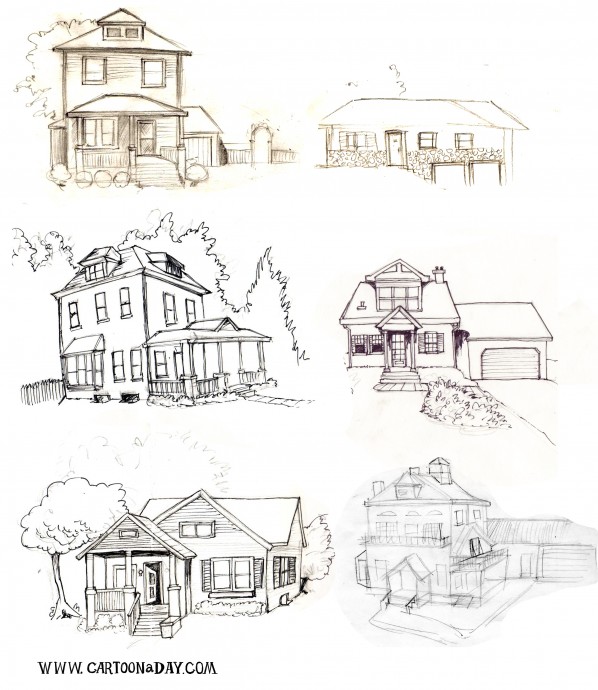 More Cartoons Like This:
Random sketches of homes from memory, turned watercolor.