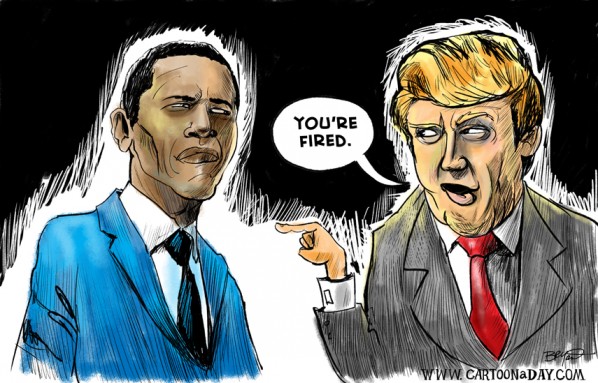 Trump Runs for President-Fires Obama
"You're Fired."
Maybe you're a fan of Donald Trump's reality TV show The Apprentice, or maybe not. Either way, a huge number of people who didn't even know he HAS a tv show will tune into the show's Season finale. During the las show, Trump claims he will make an announcement regarding his possible running for the President of The United States.  So this may be a Reality TV First: Announcing Presidential candidacy  on a Reality TV show.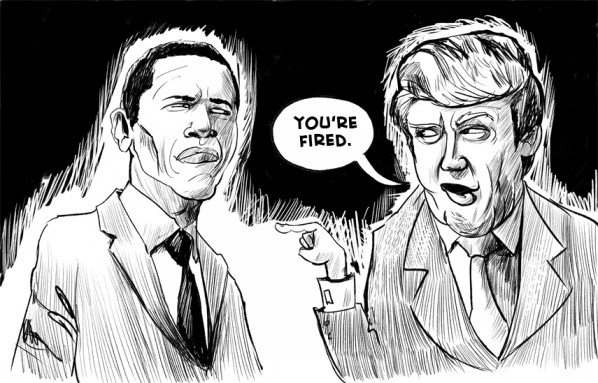 More Cartoons Like This:
Political cartoon featuring Donald Trump Pointing his finger at President Obama. Trumps is firing Obama.