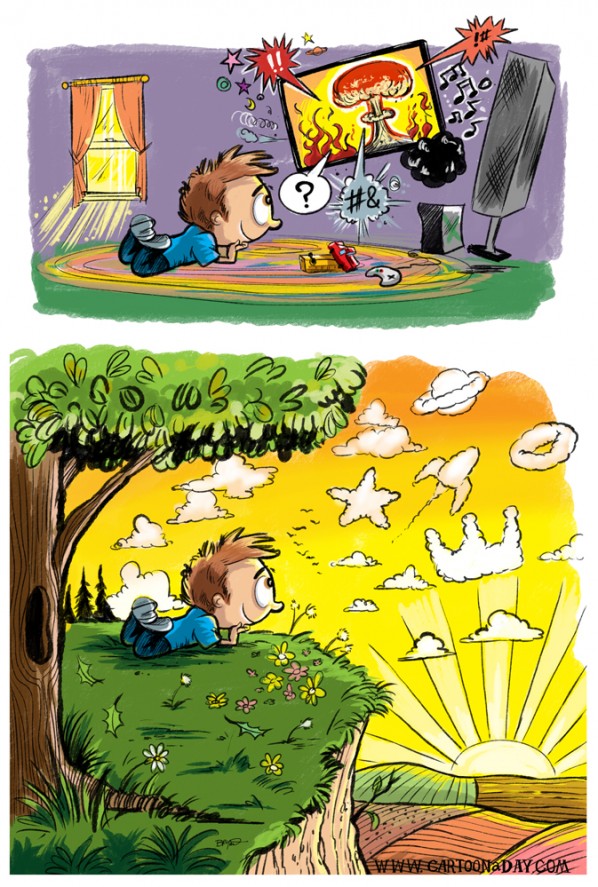 Boy Watching TV Violence Instead of Imagination
Some of us grew up with only an hour of Television per day, and THAT was a black and white set. Thinking back on childhood days, I can recall only one child per school class might have been overweight. Now, with TV consuming nearly all of our availbale free time, it's no wonder one in three kids today are overweight, and 30% of them are morbidly obese. Could the answer be as simple as turning off the Television?
More Cartoons Like This:
A cute boy watches a sunset in a scenic cartoon landscape, in contrast to sitting at home watching tv.