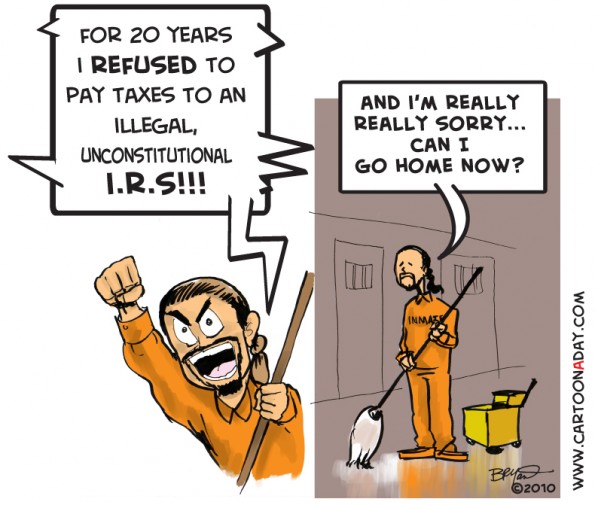 For 20 years I refused to pay taxes to an illegal, unconstitutional I.R.S!!!
And I'm really really sorry…can I go home now?
Kinda says it all eh? You're not the only one nervous about tax time.
More Cartoons Like This:
A man shouts at the establishment and the IRS. The second panel shows his predicament.
Inspiration:

Tax time, the IRS, avoiding paying your taxes and April 15th