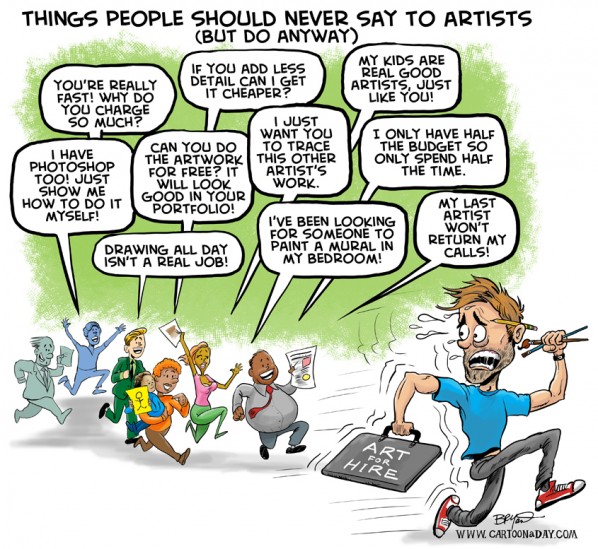 Worst Things to Say to Artists
As an illustrator for hire for over 20 years, I've nearly heard it all. Here's a small sampling of the things people say to artists, but shouldn't.
–Drawing all day isn't a real job!
– I've been looking for someone to paint a mural in my bedroom!
– My last artist won't return my calls!
– I just want you to trace this other artist's work!
– You're really fast! :Why do you charge so much?
– I only have half the budget, so only spend half the time.
– If you add less detail can I get it cheaper?
– Can you do the artwork for free? It will ook really good in your portfolio!
More Cartoons Like This:
A funny cartoon about what artists experience with clients. Clients are chasing an escaping artist.
Time:

Sketch: 60 minutes, Lineart: 60 Minutes, Color: 30 minutes