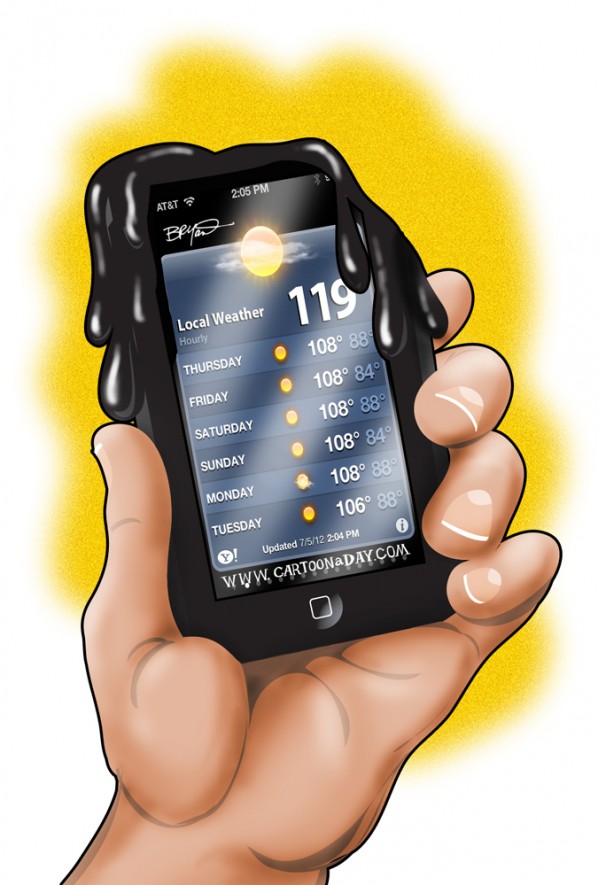 Weather App-It's HOT OUTSIDE!
Sometimes, even though there's probably an APP for THAT, it's just easier to stick your head outside and look. It's July, a large portion of the U.S. is suffering Rolling blackouts and record heat waves, and it's hot enough to melt an iphone. More than once I've gotten the high=temperature warning on my iphone.
More Cartoons Like This:
A cartoon of a hand close up and a melting iphone. The weather app isn't useful when it's melted.