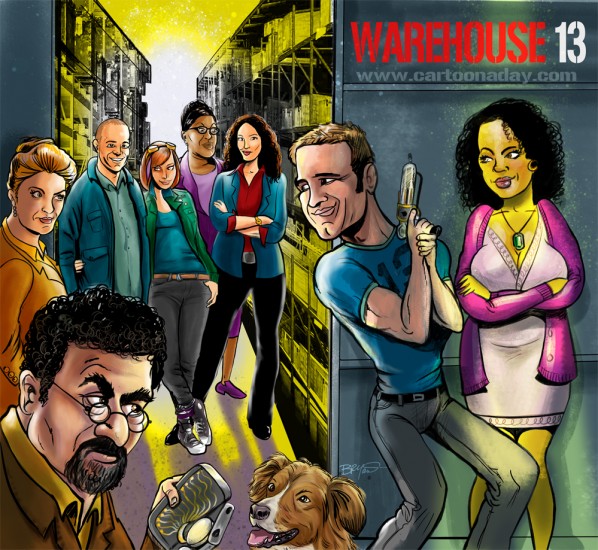 Warehouse 13 Cartoon Cast 2012
Warehouse 13 is a SyFy Channel's original series about a secret agency charged with hunting down mystical artifacts imbued with strange and unbelievable properties. Glad to see they've been picked up for another season (Now in its fourth), I thought it time to doodle up a cast cartoon.
Pictured in the Warehouse 13 Cartoon Cast , from left to right are:
Kate Mulgrew (Of Star Trek Voyager fame), Aaron Ashmore ( also currently appearing in Lost Girl and known as Jimmy Olsen in Smallville), Saul Rubinek (Known for Unforgiven), Allison Scagliotti (Shining brightest as ClaudiaDonovan), CCH Pounder (known for the Shield), Joanne Kelly ( Awesome breakout performance in Warehouse 13), Eddie McClintock (former production assistant turned leading actor), Genelle Williams ( known for Orphan) and Trailer, the Dog.
And below is the Warehouse 13 Cartoon Cast 2012 Detail enlargements, followed by the rough draft sketch.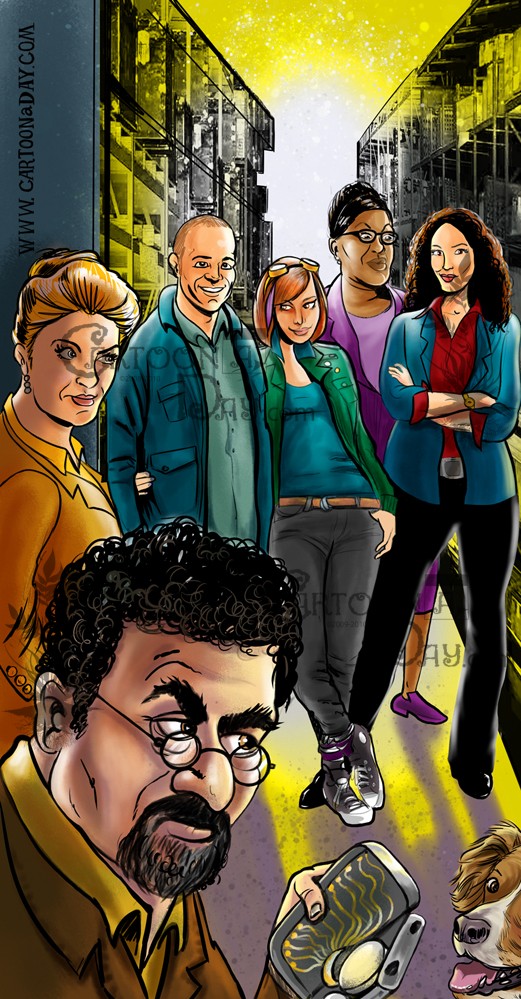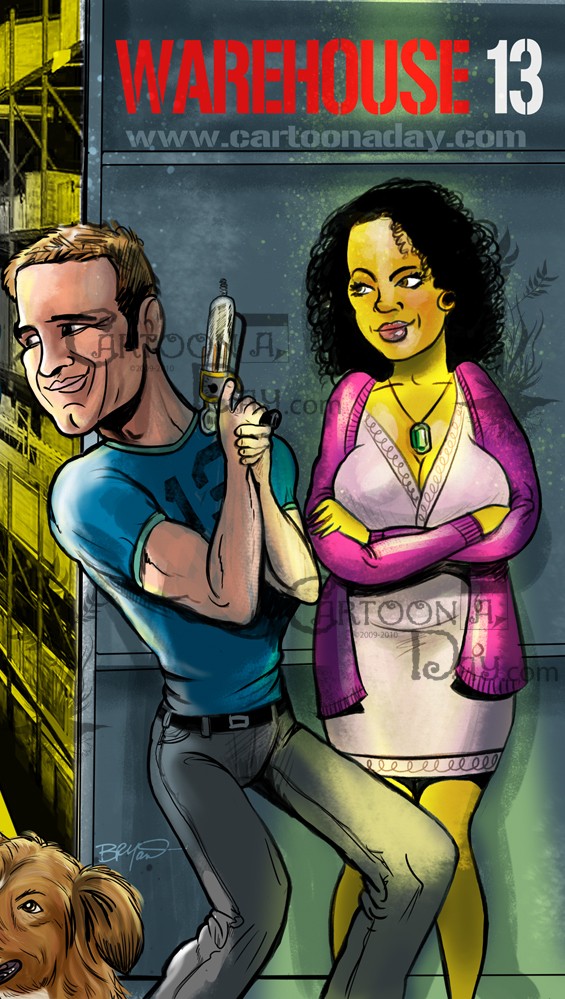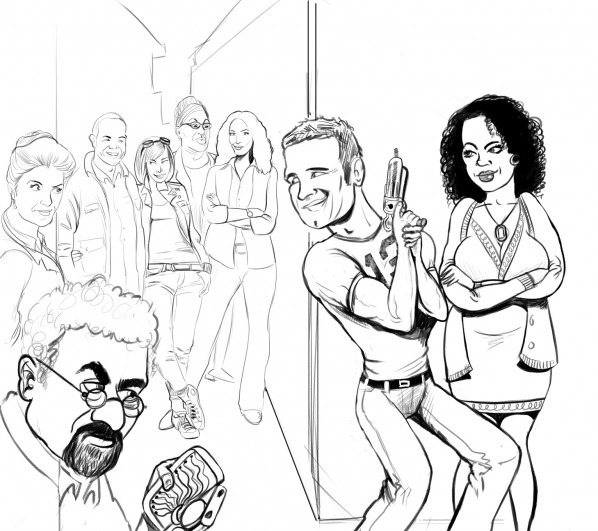 More Cartoons Like This:
A fun and funny free cartoon of the Cast of tv's Warehouse 13. Warehouse 13 hunts dangerous artifacts.