EUReKA Cast Cartoon-Eureka Series Ends
It all began July 18, 2006…and ends this year on June 25, 2012. The TV Show EUReKA has run 5 years through various starts and stops with surprising ratings, but ultimately, too few. For many fans, the passing of yet another TV series is a sad day. Also going off the air this year is Desperate housewives ( 8 seasons), Alcatraz (1 season), House (8 seasons), and many, many more. It seems, just as you become invested in the characters and their fictional lives, the Network pulls the plug.
Can you find the main Castmembers in today's Cartoon?
Look for Allison, Sheriff Carter, Taggart, Zoe, Beverly, Henry, Jo, Fargo, Kevin, Andy, Zane, Grace, Holly,Vincent, Gen. Mansfield, Nathan, Dr. Parrish, and Jenna.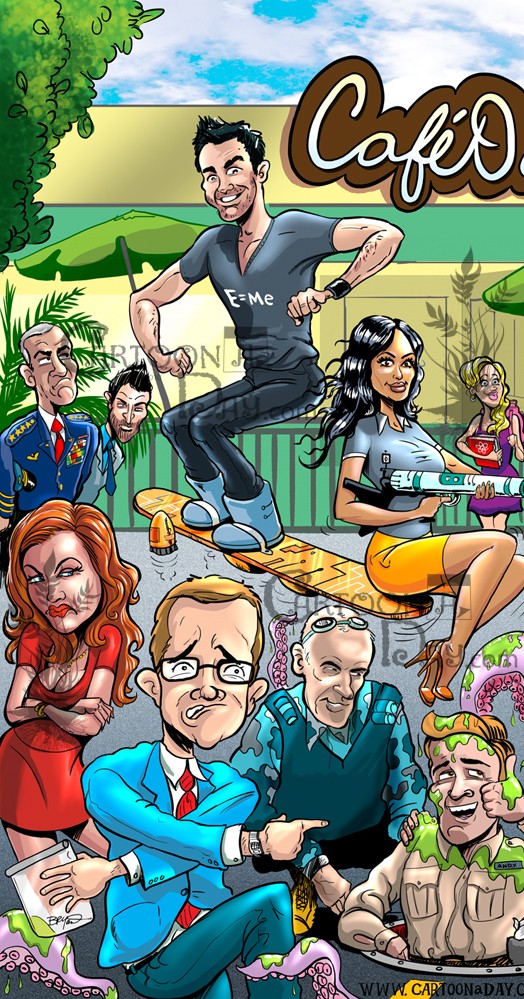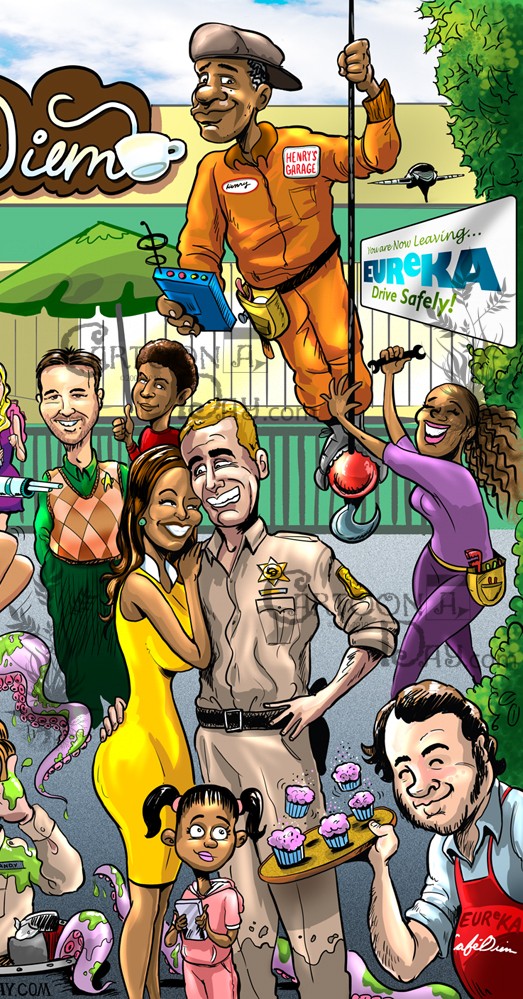 And here's the
SyFy Channel's EUReKA Cast Cartoon original Sketch!
And now some SyFy Channel's EUReKA Cast Cartoon CLOSEUPS!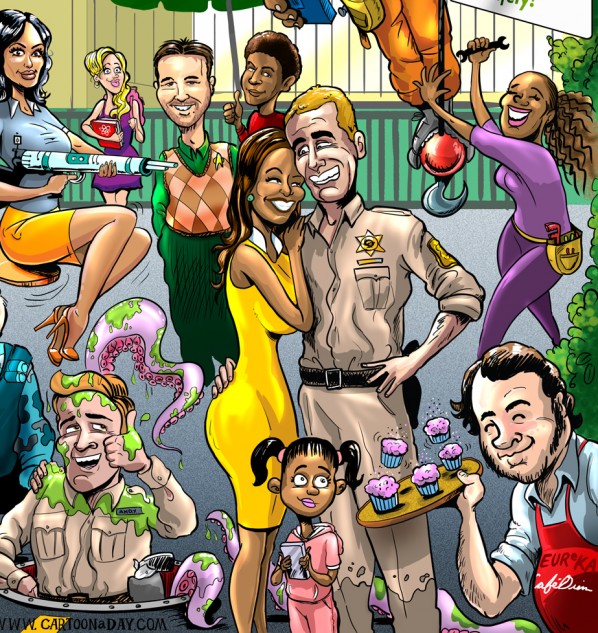 And in this last variation, Jo Lupo is wearing hybrid High Heels/ Combat boots.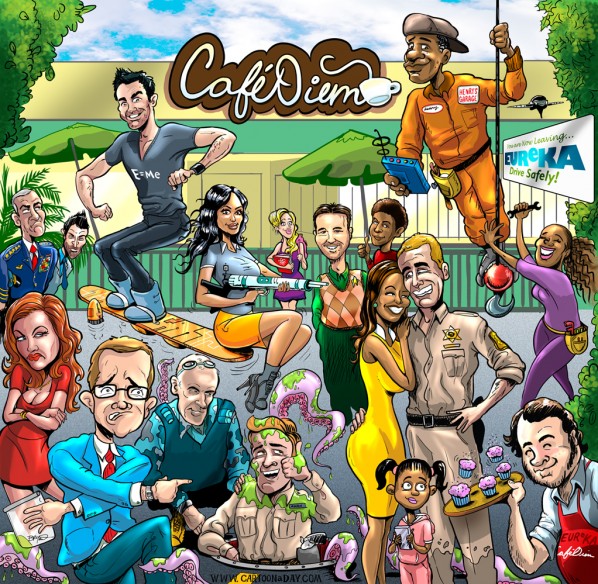 More Cartoons Like This:
Inspiration:

A daily cartoon featuring the main cast of Unique characters from SyFy channel's EUReka. EUReKA is canceled after 5 seasons.
Time:

8 hrs