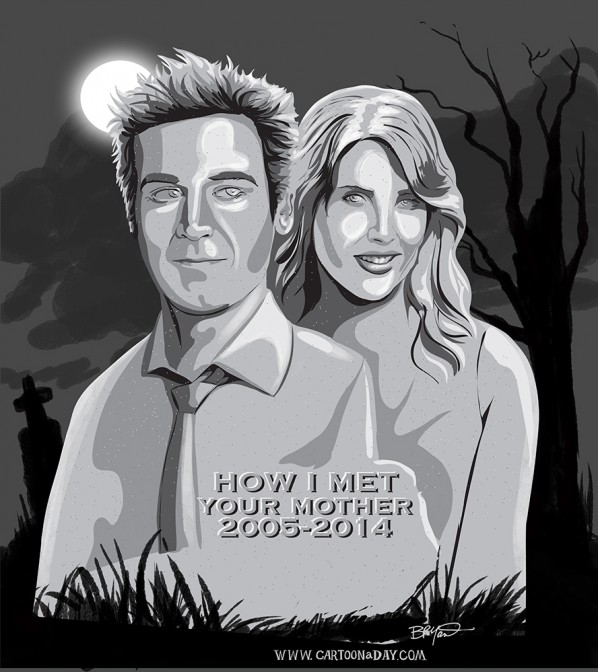 How I met your Mother Series Ends
The Nine-Year series "How I Met Your Mother" has ended. The comedy staple ran for the 18-39 viewer on CBS. The finale was highly anticipated, but as usual, it's very difficult to end timelines and tie up loose ends after years and years of story lines to the satisfaction of all.
This tribute gravestone adds another marker to the celebrity deaths of recent months, as seen in this ongoing collage here.

More Cartoons Like This: