TV Campaign Ads Adverse Effects
This is a typical family sitting down for an evening of television…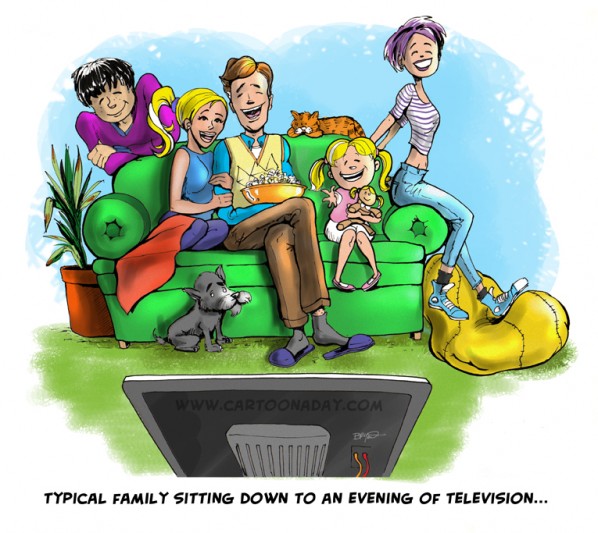 …and 30 minutes later after exposure to election season campaign ads…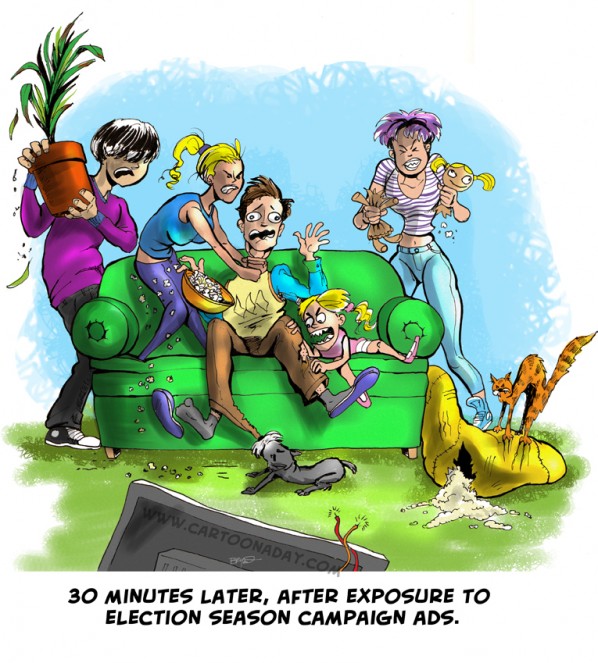 It's ridiculous.  These kind of tv ads totally turn me off of television. I'm not a big watcher anyhow, but I do have a tv on in the background most of the time. And blissfully, it's tuned to History or Discovery…etc. Thank goodness for On Demand, eh?
More Cartoons Like This:
A family sits down to an enjoyable evening of TV watching. But after seeing election campaign ads, they turn hostile.