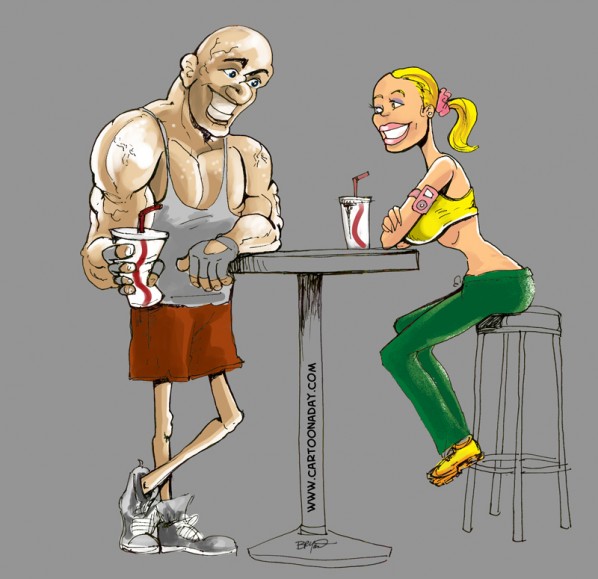 Ever heard of a leg press?
Getting back to the gym after a long absence and a string of injuries, I see nothing much has changed in the gym scene. It's still more expensive than it should be. It's still crowded and distracting. And the one of the more outstanding staples of the gym smoothie bar is the stick-leg gym rat. Now these guys obviously spend vast amounts of their free time pumping iron while posing in the mirror. Is it really impossibly for them to see the calves that they DON'T have? Their thigh muscles are practically atrophied!  Is it possible their reflection of themselves stops at the waist? It's scary and nearly ridiclulous to me that they would spend sop much time and energy seeking the perfect body, only to leave Half of the body underdeveloped.
I just think it's funny. The chatting couple above are off to a good startt, but she may change her tune when the gym rat comes out from behind the table.
More Cartoons Like This:
Inspired by a recent trip to the Local Gym