Tigerblood Charlie Sheen T Shirt
A quick cartoon / Charlie Sheen Caricature t-shirt for me to laugh at, so I don't cry. Good Luck Mr. Sheen…if that even is YOUR REAL Name. Next Up, clothes for your bottom half, the Adonis Genes.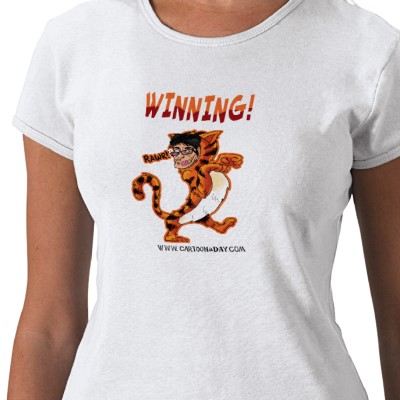 Help Support our SITE!!! Buy this shirt NOW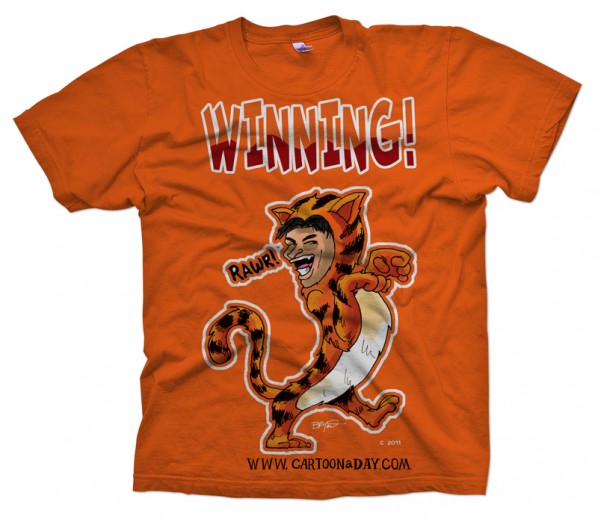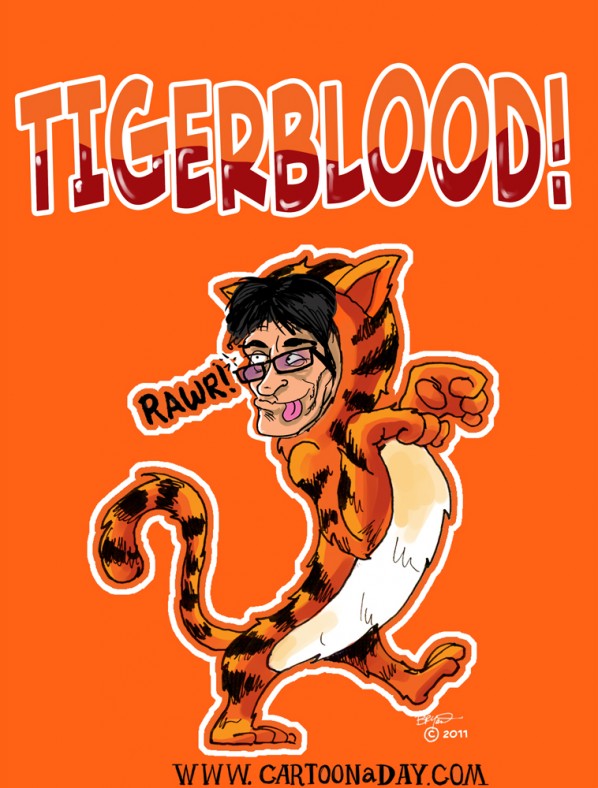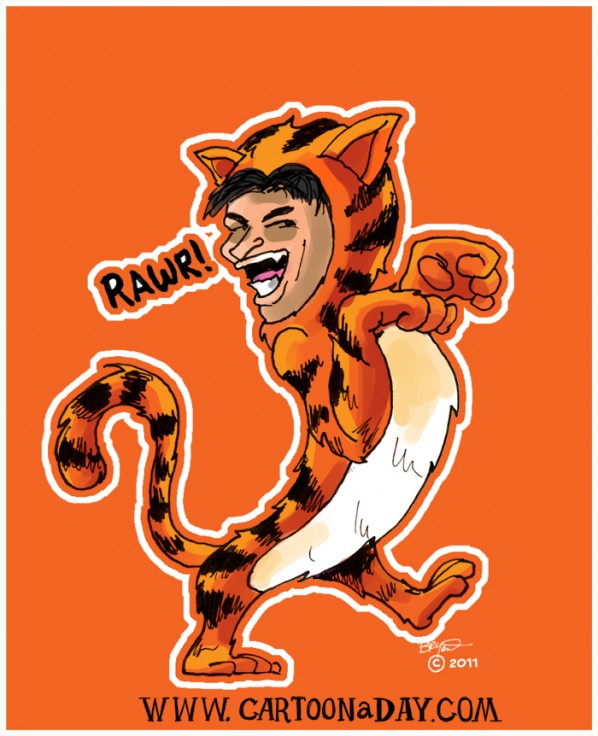 More Cartoons Like This:
A funny, orange cartoon t-shirt of Tigerblood. Tigerblood is Charlie Sheens new catchphrase.