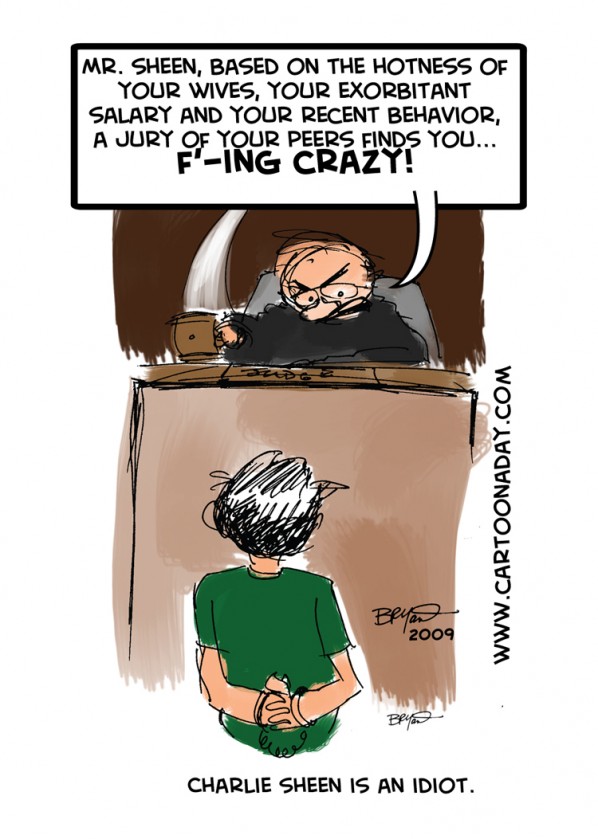 Charlie Sheen Is An Idiot
"Mr. sheen, based on the hotness of your wives, your exorbitant salary and your recent behavior, a jury of your peers finds you…
f'-ing crazy!"
This is literally, a 60 second drawing I did while standing in line at Starbucks, reading the latest news on my phone. Is Charlie Sheen the stupidest actor in Hollywood or just one of the many idiots? *Sigh* He's also the Highest Paid actor working in TV right now ( something ridiculous like $2Million per episode??).
Anyway, the toon is rough, I know. But it was too funny to pass up. Here's a link top the AP story.
More Cartoons Like This:
Inspiration:

In the News, Charlie Sheen beats another hot wife.
Time:

60 Seconds, in ink, on a Starbucks napkin. Scanned in quickly colored in photoshop