50s Pinup Woman Retro Poster
"Tee Many Martoonies!" Happy Friday! No news today, just a glimpse into a project I've started for a Las Vegas client. Im fascinated with the 50's, Pop Culture, and art, so this fits perfectly. Expect more male and female pinup style, bomber nose art, for a vintage 50s vegas feel.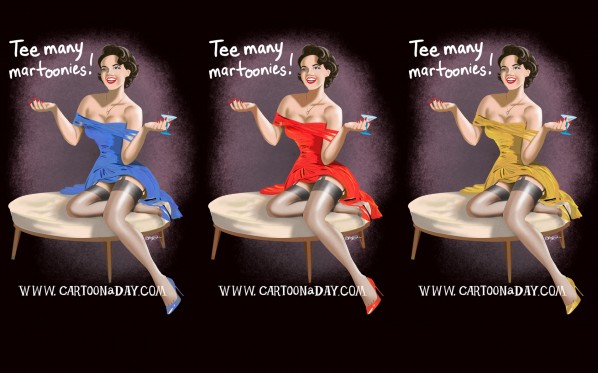 More Cartoons Like This:
Cartoon of a Sexy Vintage 50s Woman sitting on a plush ottoman holding a martini. There are 3 colors to choose from.