Thomas Kinkade Painter of Light Dies
If you don't know Thomas Kinkade by name, you'd know his art by sight. Kinkade is known as a landscape painter specializing in soft scenes with brilliant color. Many art purists call him a "Mall Artist" since his paintings tend to be found in malls on calendars, but he was a master at his craft. Kinkade is estimated to be worth a Billion $ Dollars, and considered the most collected living painter, until yesterday. Friday, Thomas Kinkade, painter of Light died unexpectedly of natural causes at his home in Los Gatos, CA at age 54.
Today's cartoon is a sort of tribute to Thomas Kinkade, in cartoon form. If Kinkade were a cartoonist, perhaps his paintings would look more like mine.
Thomas Kinkade Dies – Cartoon painting Closeup 1
Thomas Kinkade Dies – Cartoon painting Closeup 2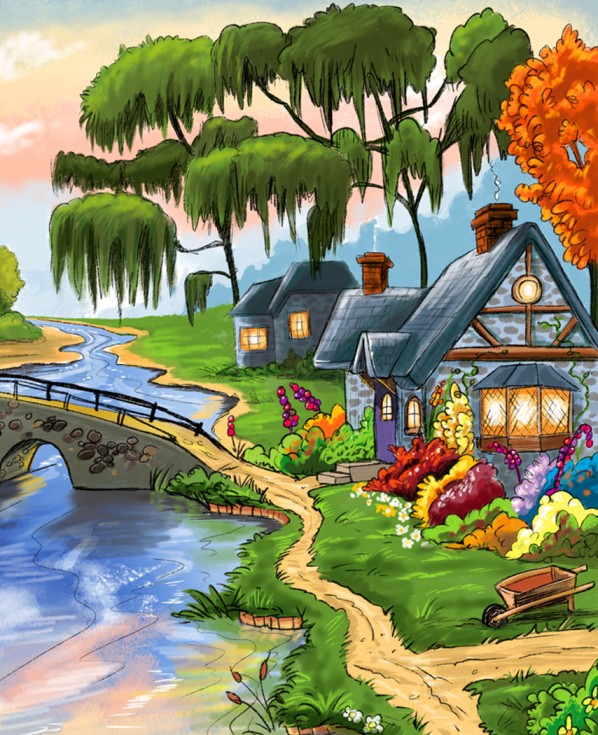 More Cartoons Like This:
A cartoon tribute to Painter of Light Thomas Kinkade. This cartoony scene has a stream and cute houses.