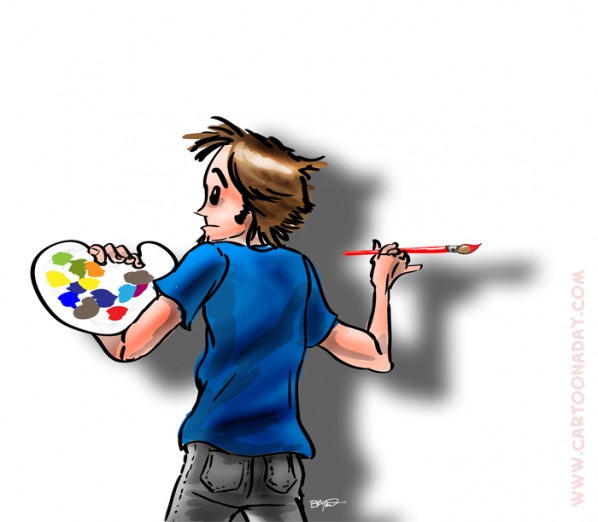 Grunge Painter Self Portrait
A self portrait of me about 20 years ago when I painted every day (painted today though). I stopped daily painting around 1000 paintings. Anyway, here's an Adobe Illustrator™ quickie portrait of a painter with pallet.
More Cartoons Like This:
Inspiration:

Portrait of a young painter with chin beard in profile.