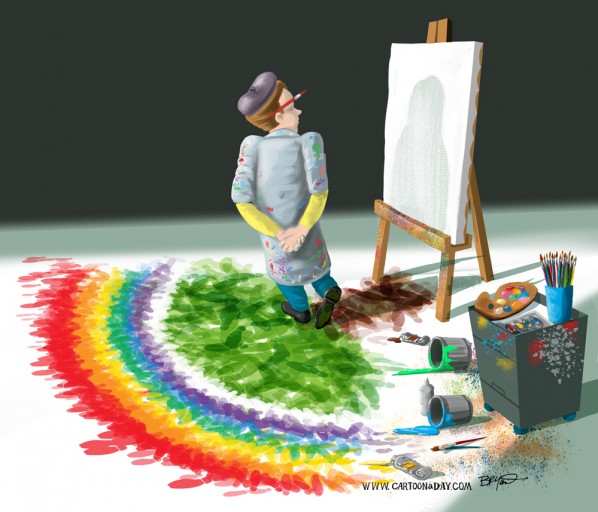 Cartoon Painter's Artist's Block Rainbow
What to paint…what to paint? It's common for artists and painters to get so wrapped up in the details, they forget to step back and see the big picture. Can you see the big picture here?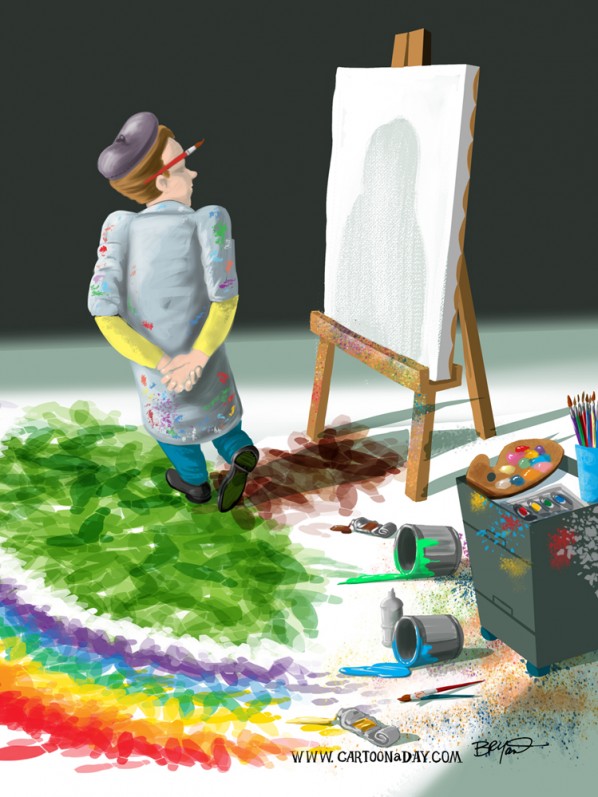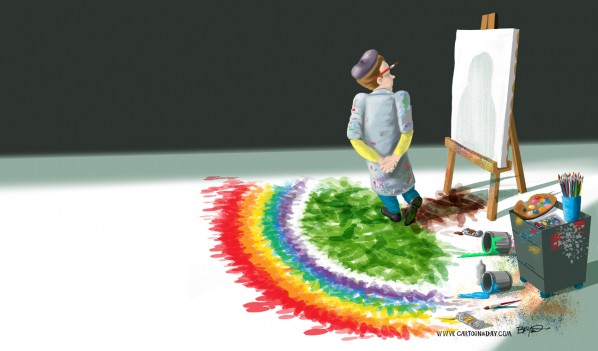 More Cartoons Like This:
A painter considers his blank easel while he's painted a rainbow while pacing the floor.