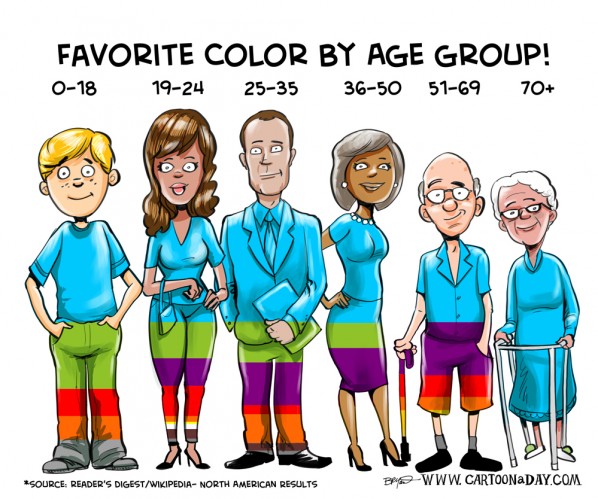 Psychology of Color Cartoon Infographic
What's your favorite color? In North America, this color infographic breaks down favorite colors by age group (not specific to gender). Did you know more than 75% of men asked will say blue is their favorite color? It's no wonder since the color blue actually releases endorphins into the brain, producing a calming and peaceful feeling. Blue is also associated with wisdom and loyalty. Most police, military and firemen uniforms are blue. Blue suits are also a great way to enter a job interview as it conveys loyalty and reassurance.
More Cartoons Like This:
Inspiration:

A colorful infographic depicting the favorite color of specific age groups. Favorite colors are shown on the person.