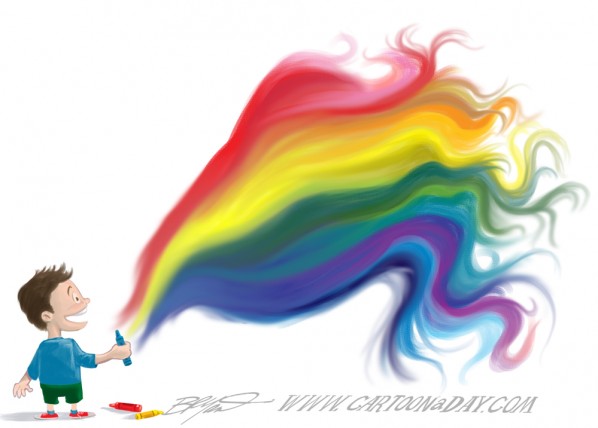 Cartoon Color Wheel Imagination
There is a moment in every child artist's life when he/she realizes color can be magical. In today's cartoon I illustrate one of the most basic artistic principles. All color can be recreated using the three basic primaries: Red, Yellow, and Blue. If you're careful, 3 crayons can create a rainbow.
More Cartoons Like This:
A boy learns to create a rainbow from 3 simple crayon colors, Red , Yellow and Blue.