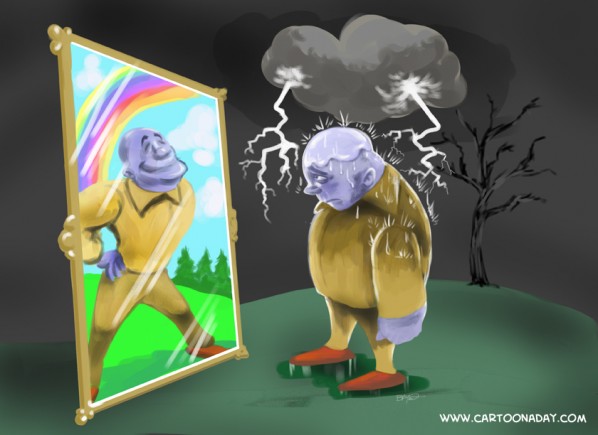 The Power of Positive Thinking
Here's an illustration I'm still working on for an article about poor self-image. I'll link the full magazine post and cartoon when I'm done. Until tomorrow….
More Cartoons Like This:
A man appears sad in a dark field under a dark cloud. His mirror reflection seems much happier than himself.
Inspiration:

The power of mentally changing your body and outlook.