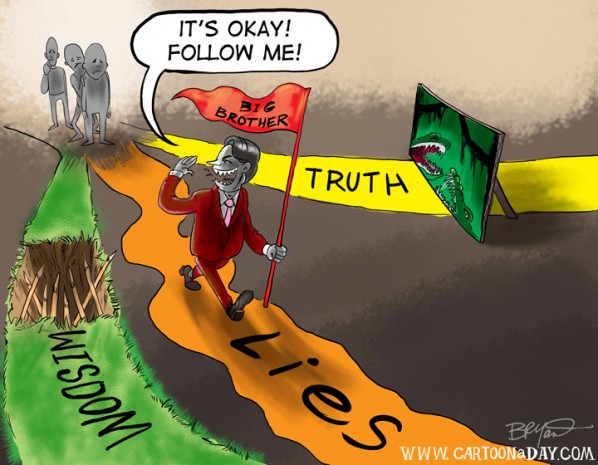 Big Brother May Be Misleading You
With permission from my Son, today's post is a 'reprint' of a class project he was assigned this week. His article is included in a mock-up magazine article we did together. Enjoy.
People's Ignorance: Power to the Government Editorial Cartoon
More Cartoons Like This:
Inspiration:

An editorial cartoon about the dangers and power of a Big Brother corporation or government. Be careful of pitfalls.