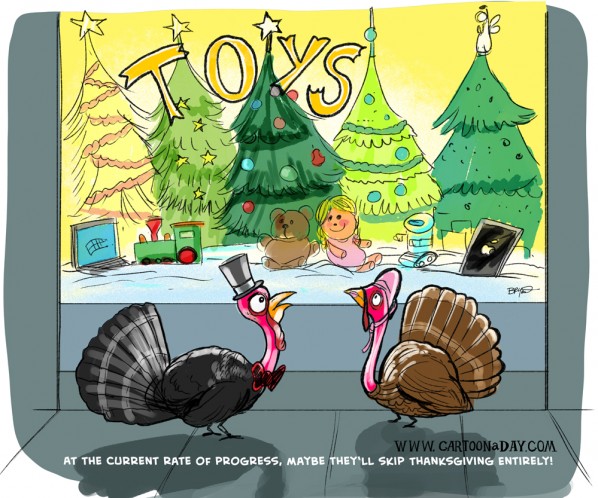 Thanksgiving Vs Christmas Cartoon Turkeys
"At the Current rate of progress, maybe they'll skip Thanksgiving Entirely!"
Inspired by the fact that stores have already been stocking up with Christmas trees and Supplies, and seems earlier and earlier every year. These two turkeys are looking for a pardon.
More Cartoons Like This:
Inspiration:

Two turkeys outside a Christmas Display toy store discuss the ever-accelerating phase of Christmas Seasons.