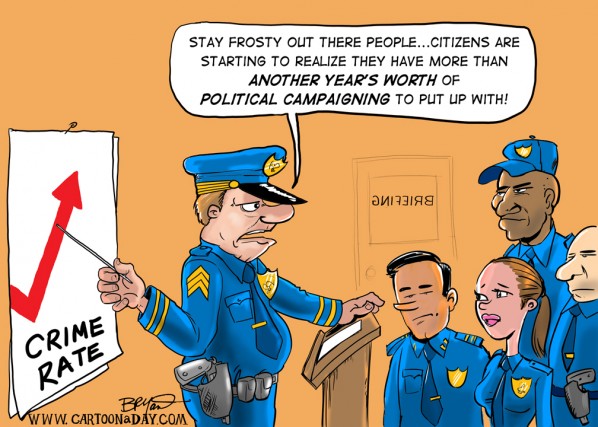 Still More Political Campaigning to Go
"Stay frosty out there people…citizens are starting to realize they have more than another year's worth of political campaigning to put up with!"
Just as stores seem to stock Christmas items earlier and earlier every year, the political campaign machines are winding up over a year in advance of the actual elections.
More Cartoons Like This:
Daily cartoon featuring a police briefing about the increasing crime rate. The increase is a reflection of people's frustration with campaigning.