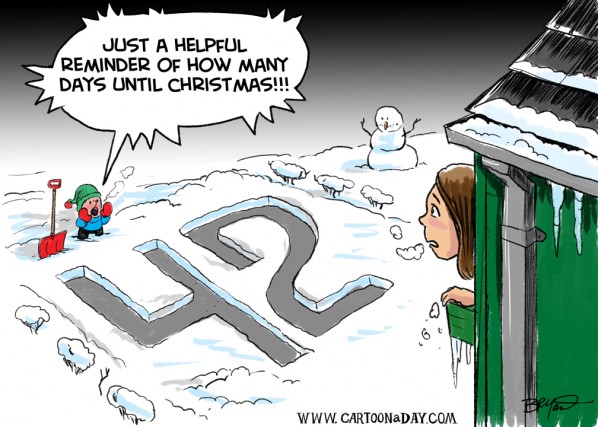 Days Left Until Christmas Cartoon
"Just a helpful reminder of How many DAYS until CHRISTMAS!!!"
Only 42 Days Left until Christmas!
It seems Christmas preparations come earlier every year. Instead of the shopping public waiting until the day after Thanksgiving, they seem to have only waited until the day after Halloween. Stores everywhere are already decorated with Christmas themes and mark-downs have begun.
More Cartoons Like This:
A cartoon kid has shoved his front yard in a giant message for his mother. Mother looks out the window in surprise at the Holiday Message.