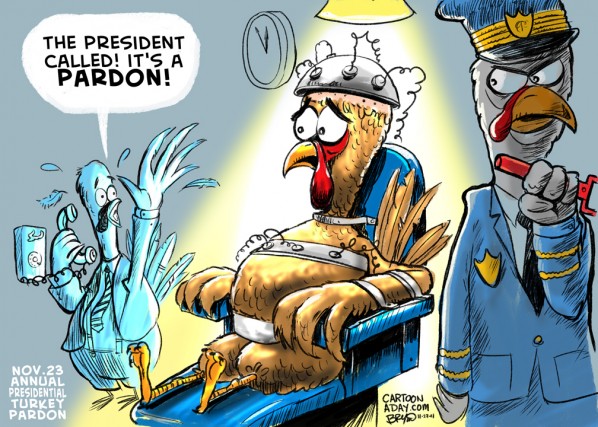 Annual Presidential Turkey Pardon Cartoon
The Presidential turkeys named Liberty and Peace were pardoned today by the President. Turkey pardoning the day before Thanksgiving has been a time- honored tradition since George Bush Sr., but granting a gobble a stay of execution has been going on and off since possibly Lincoln's Presidency. Either way, it's the MOST AMAZING NEWS story of the minute.
Pardoned turkeys live out (supposedly) their long, natural lives at a ranch / farm in Mt. Vernon.
More Cartoons Like This:
A grateful gobbler is granted the gift of life as the President Pardons his execution. Turkey pardoning is a tradition.