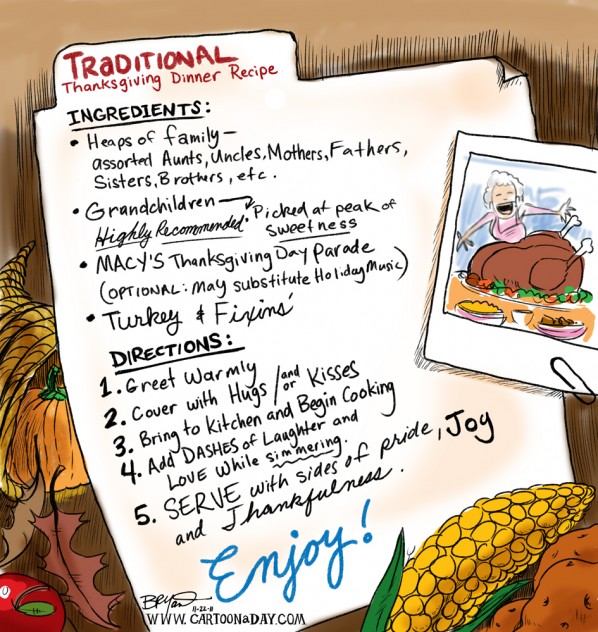 Happy Thanksgiving Family Recipe Cartoon
Thanksgiving is the time of year when everyone enjoys comparing family recipes for Turkey. Here's a recipe for the Perfect Thanksgiving FAMILY experience.
Some of the Ingredients:
—Heaps of Family, Assorted Aunts, Uncles, etc
—Grandchildren: Highly recommended- picked at the peak of Sweetness
Some of the Directions:
—Greet Warmly
—Add Dashes of Laughter
—Serve with Sides of Pride and Joy!
More Cartoons Like This:
A hand-written family recipe for a Traditional Thanksgiving meal. This fun recipe includes family.